gerrumonside!
Wigan Museum, Wigan
Client: Wigan Council

In early 2021 we won a tender to design an exhibition at Wigan Museum to coincide with the Rugby League World Cup* hosted in the UK.

The deliverables included issuing all 3D and 2D design drawings for tender. The brief requested a design which encompasses the majority of the ground floor of the museum space reimagined, taking a bold and vibrant approach to the use of space, display of items and interpretation/interactives, appealing to a range of new audiences and testing different design approaches with new and existing audiences. 

We proposed a design which offered the visitor a 'match day' experience from entering the turnstile, through the player's tunnel eventually arriving at the stadium. We provided a journey through the exhibition's themes using light and colour to distinguish the various zones. The design was intended to appeal to a wide demographic of ages and interests with the aim to broaden the museum's visitor base.

* The World Cup has been postponed but has been rescheduled for 2022 - the exhibition duration has been extended to 12 months to accommodate the change.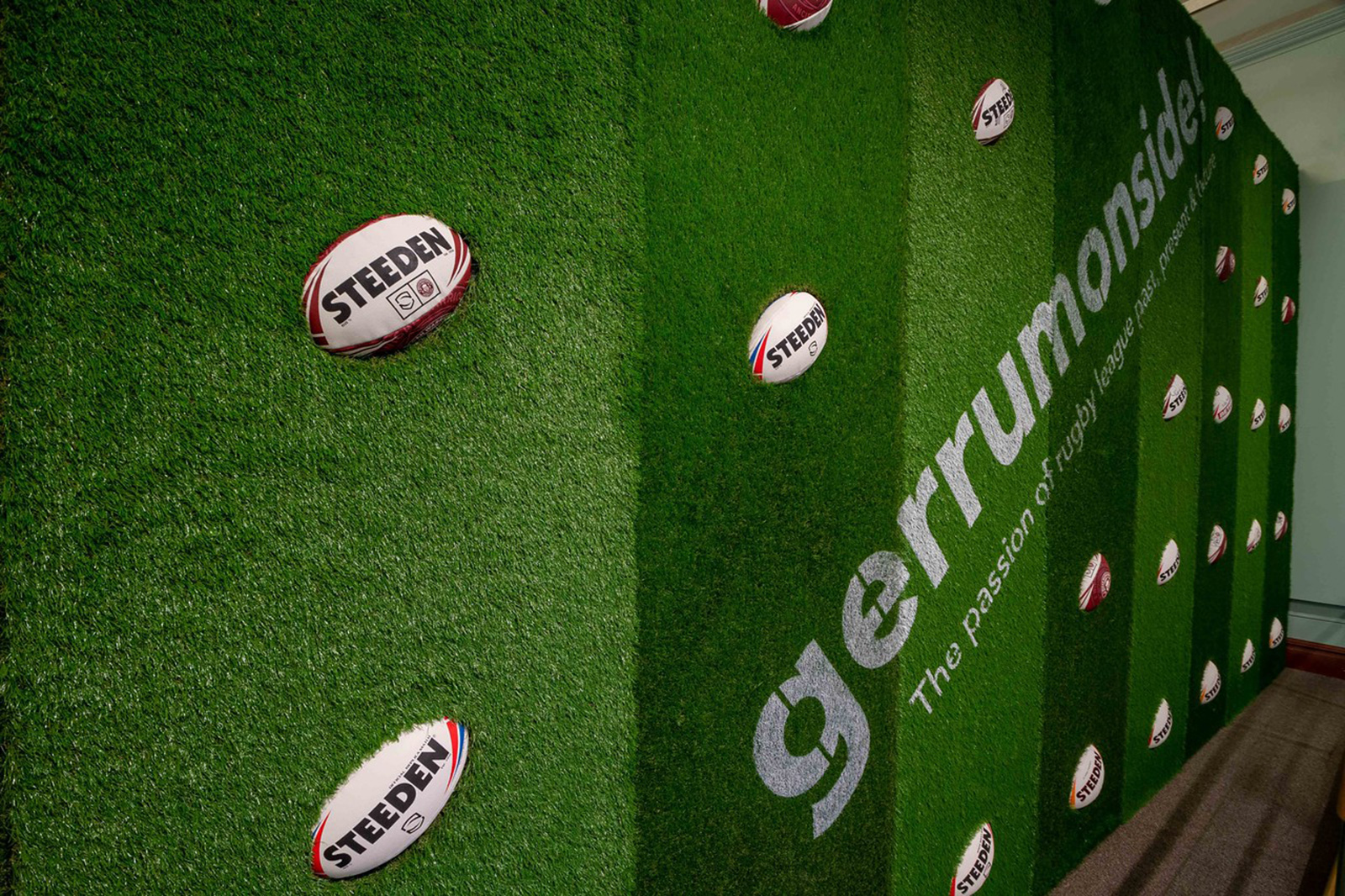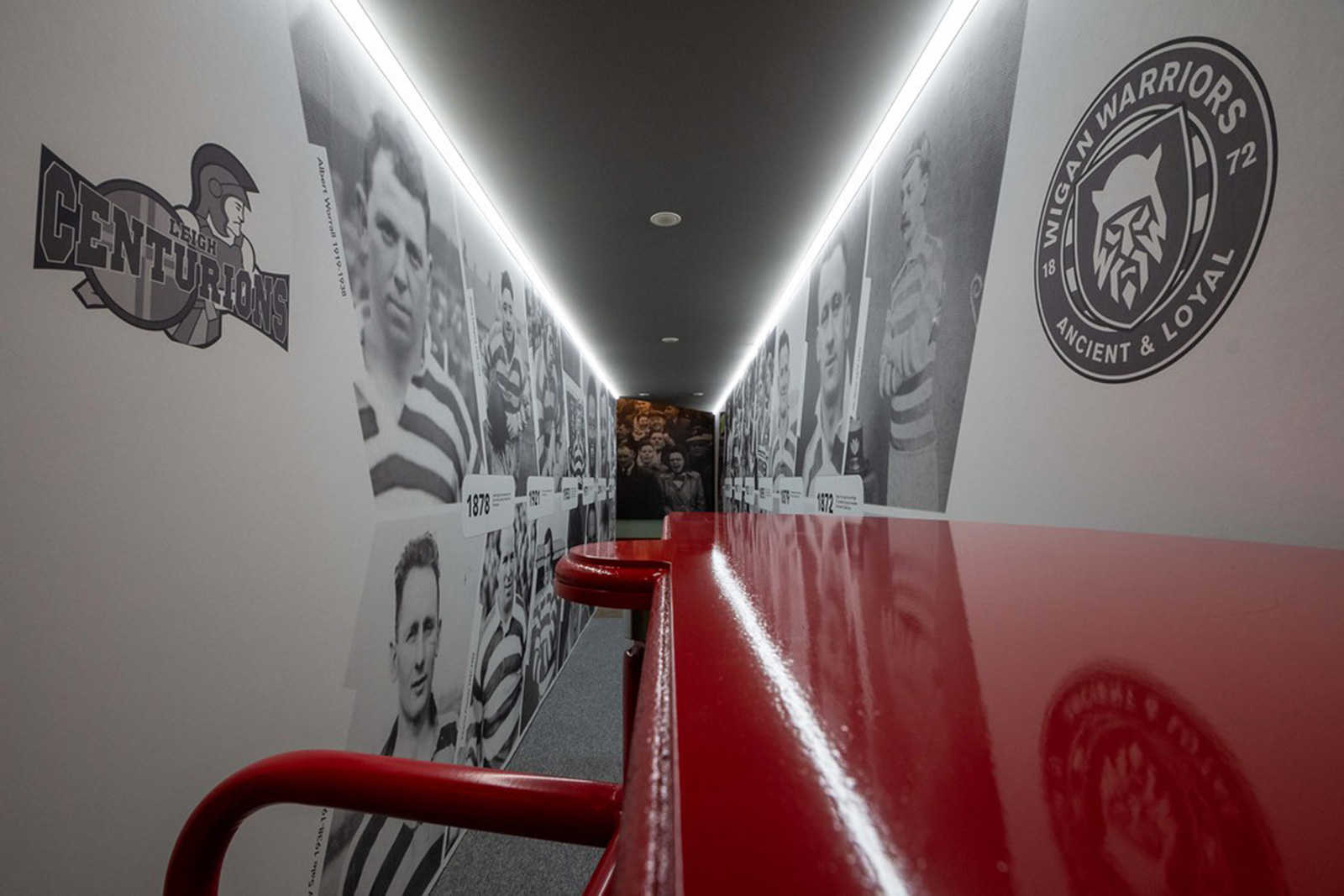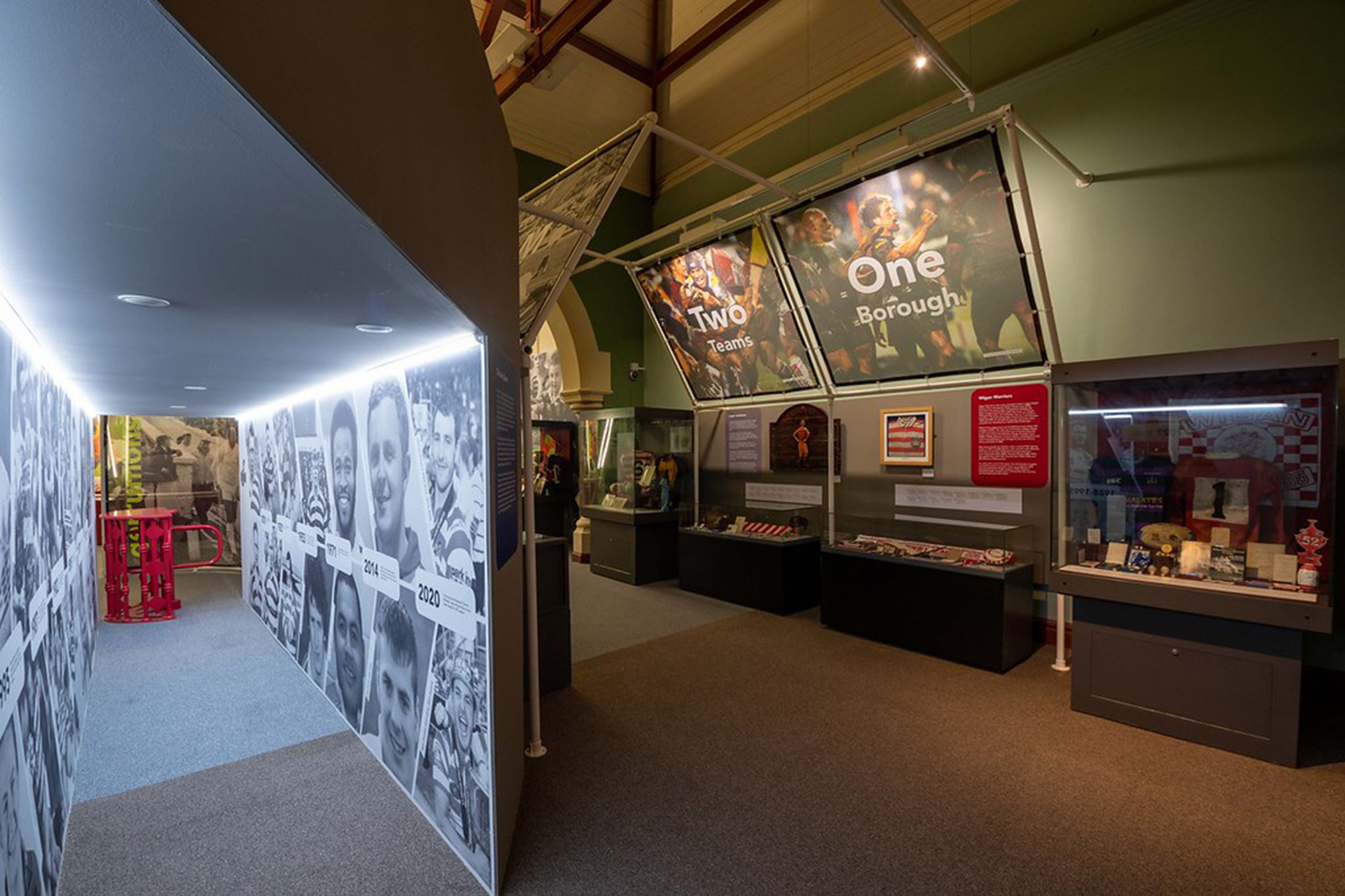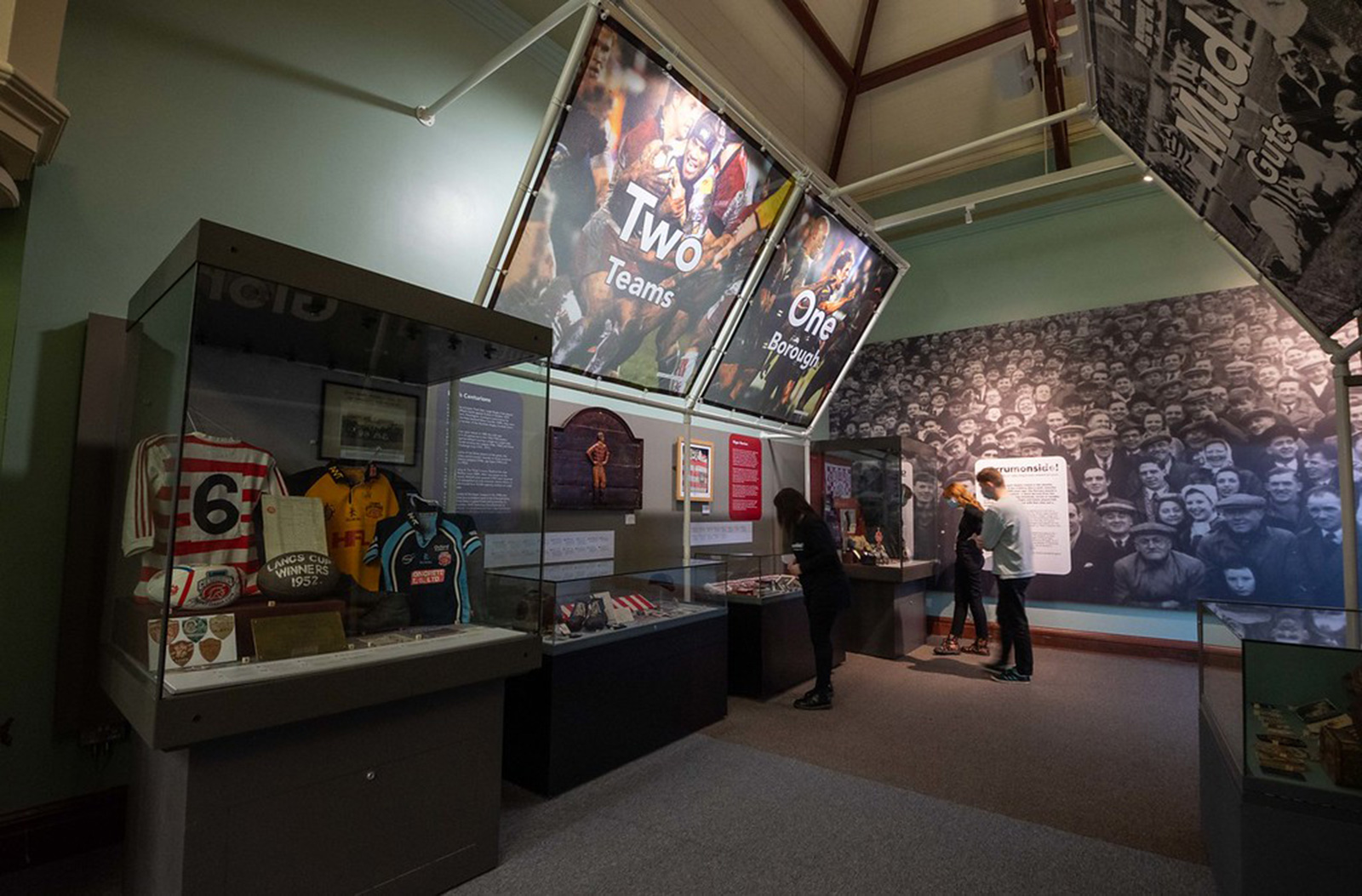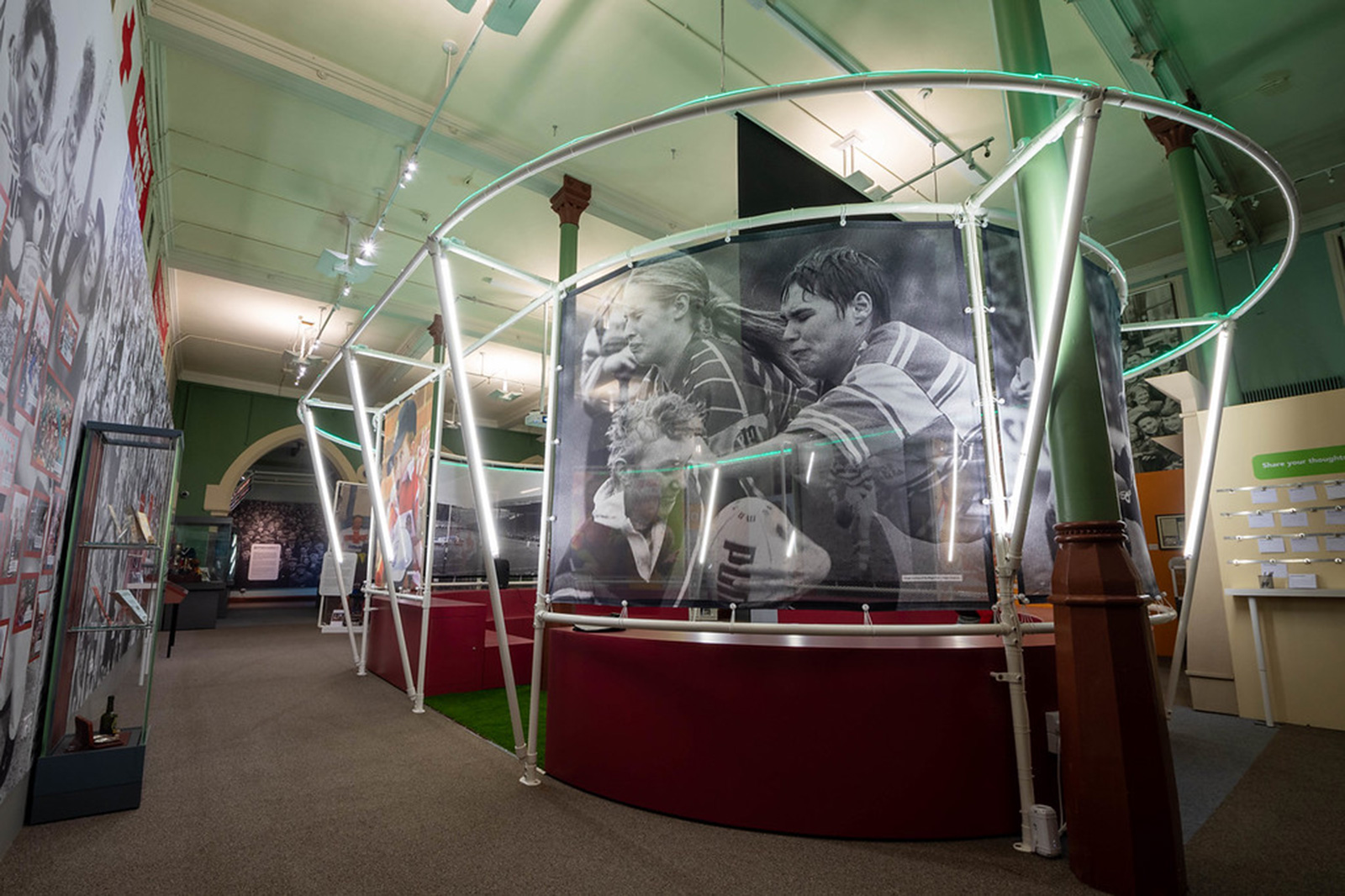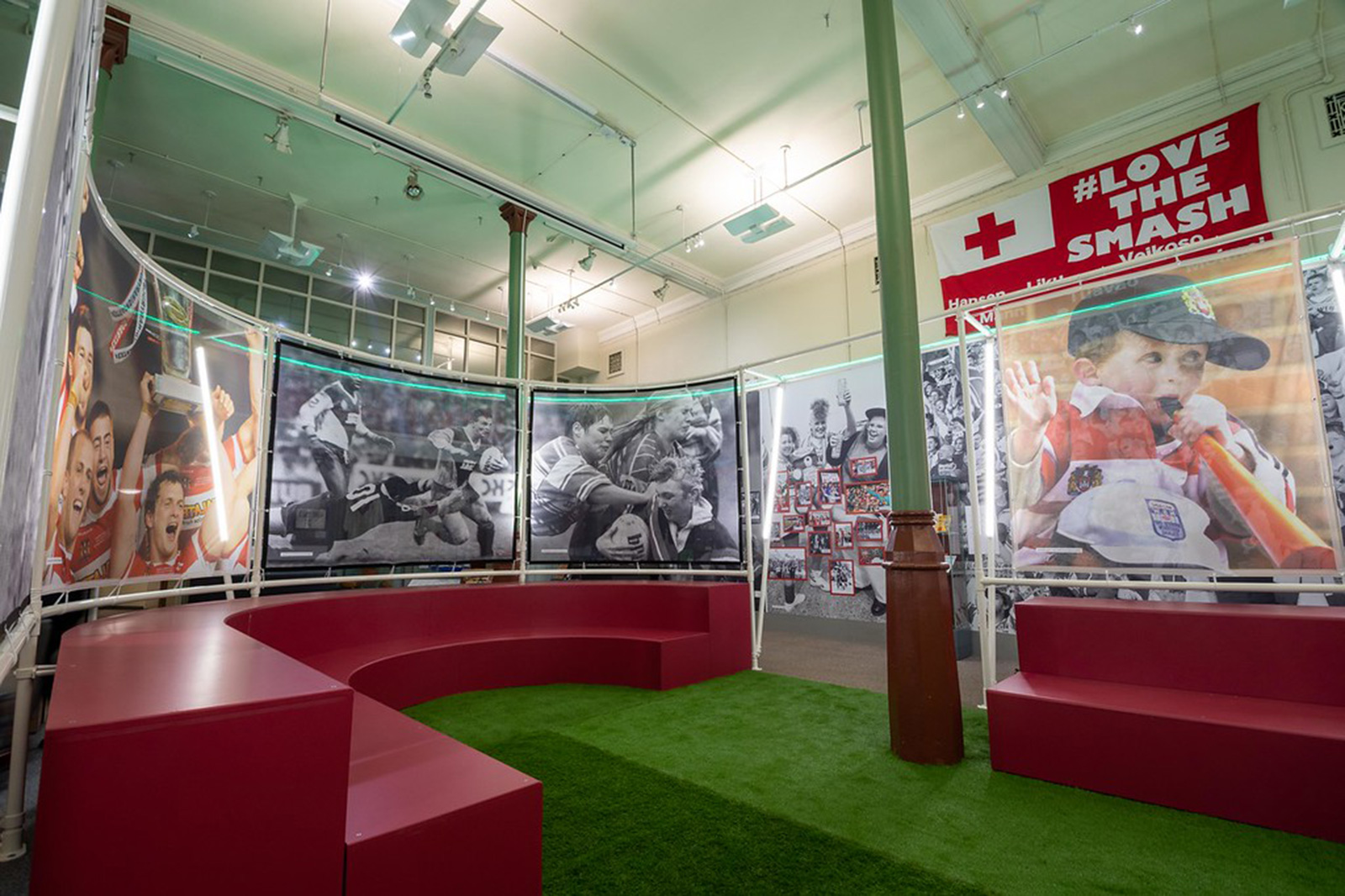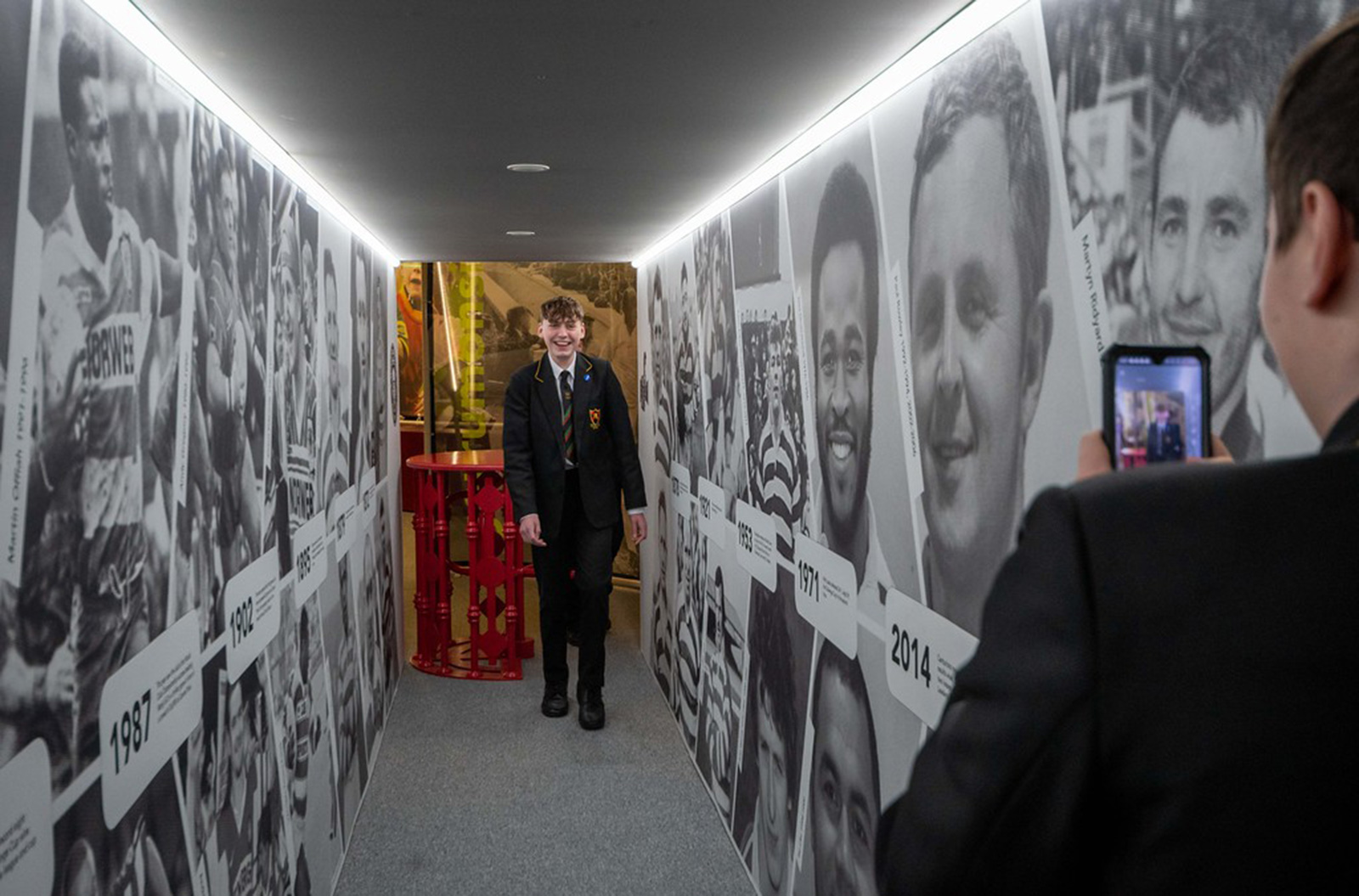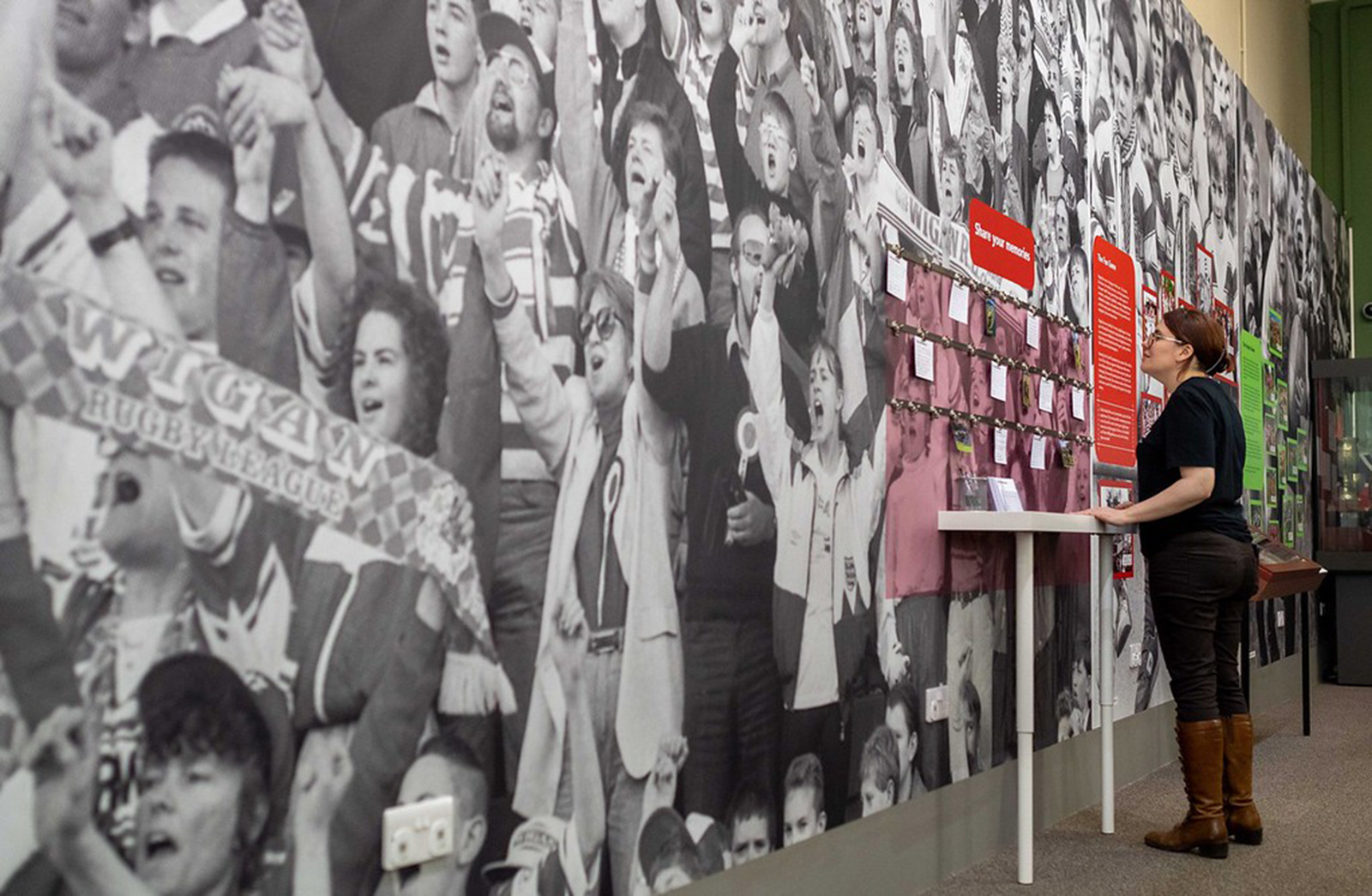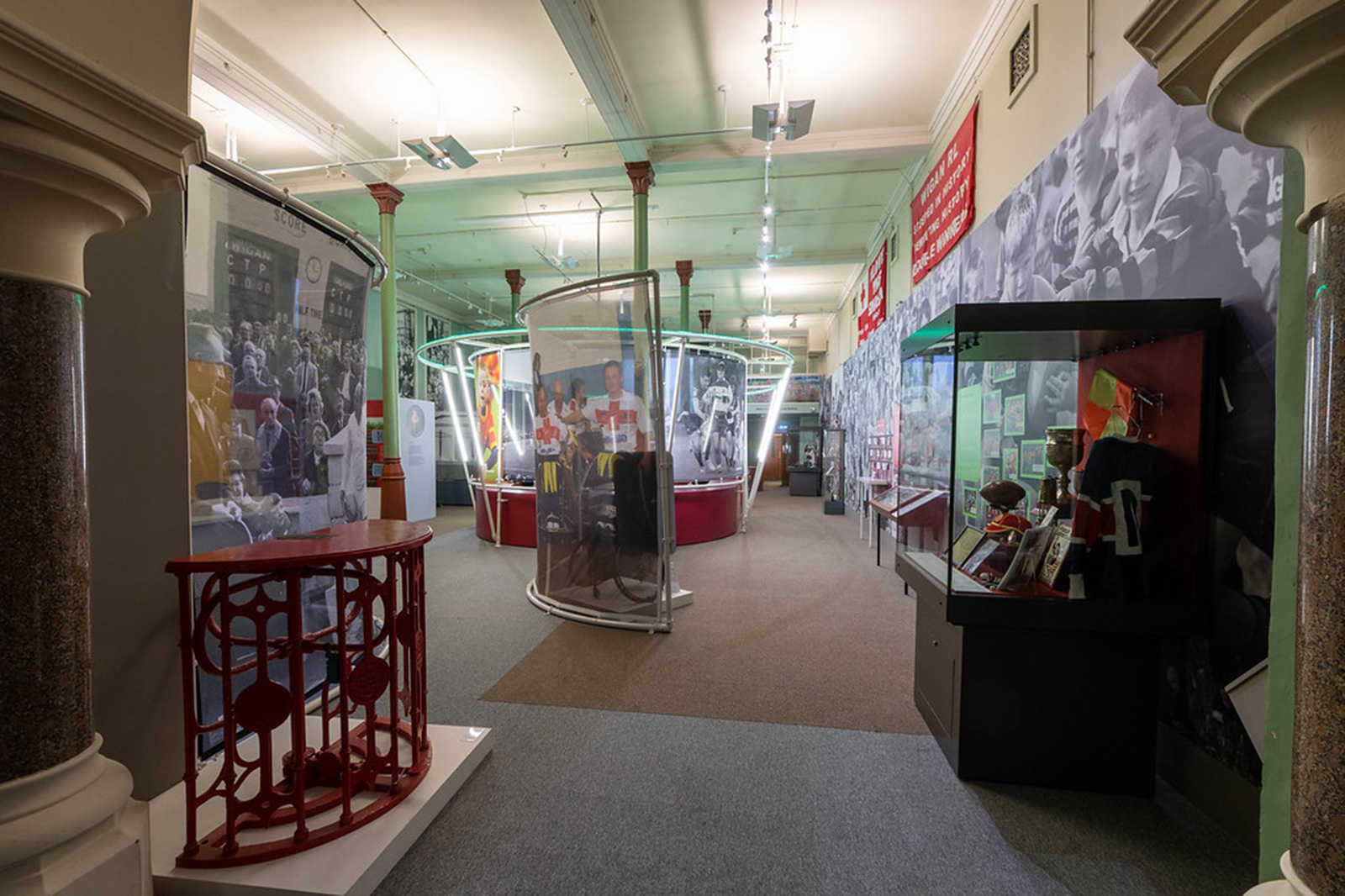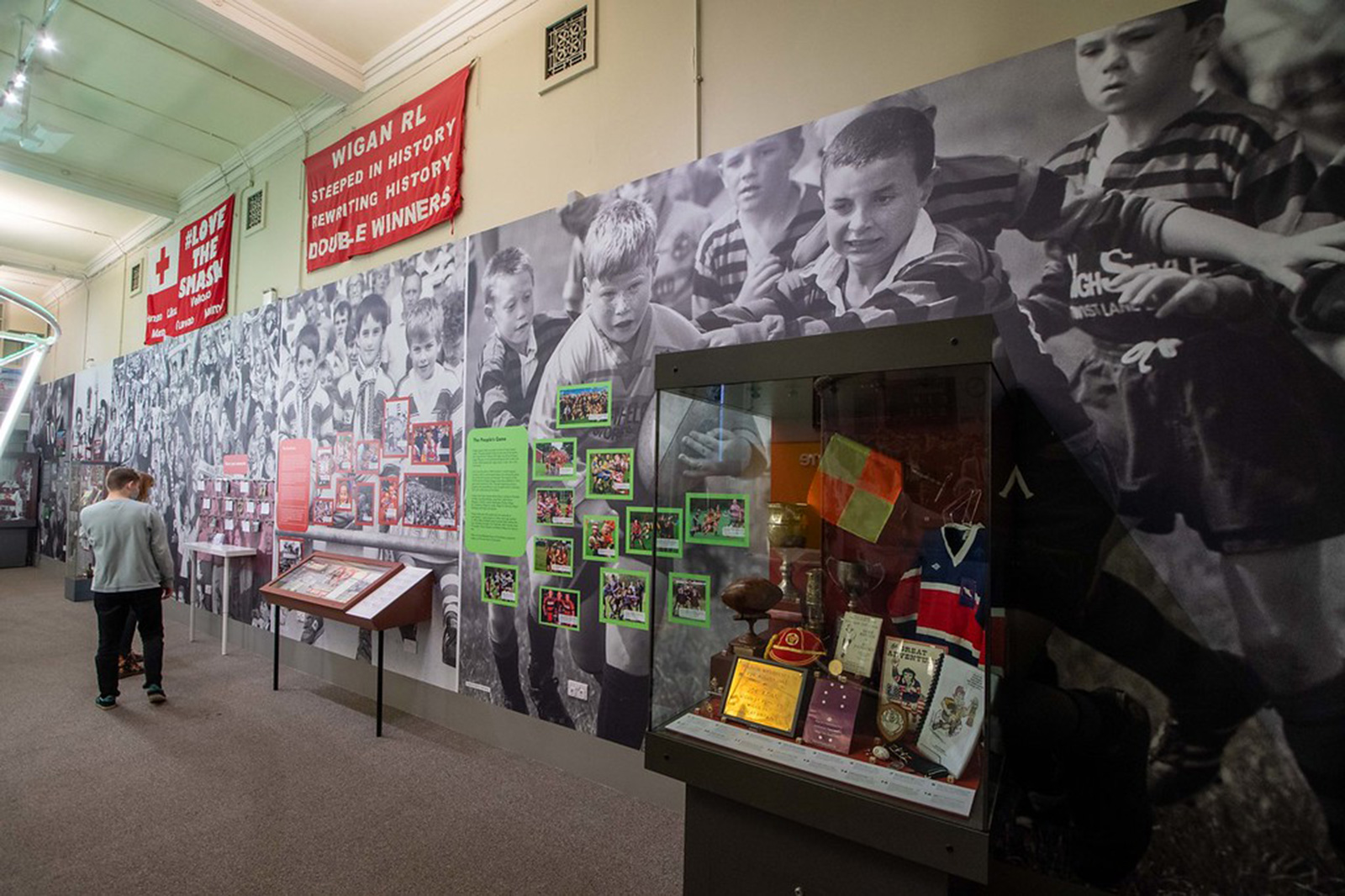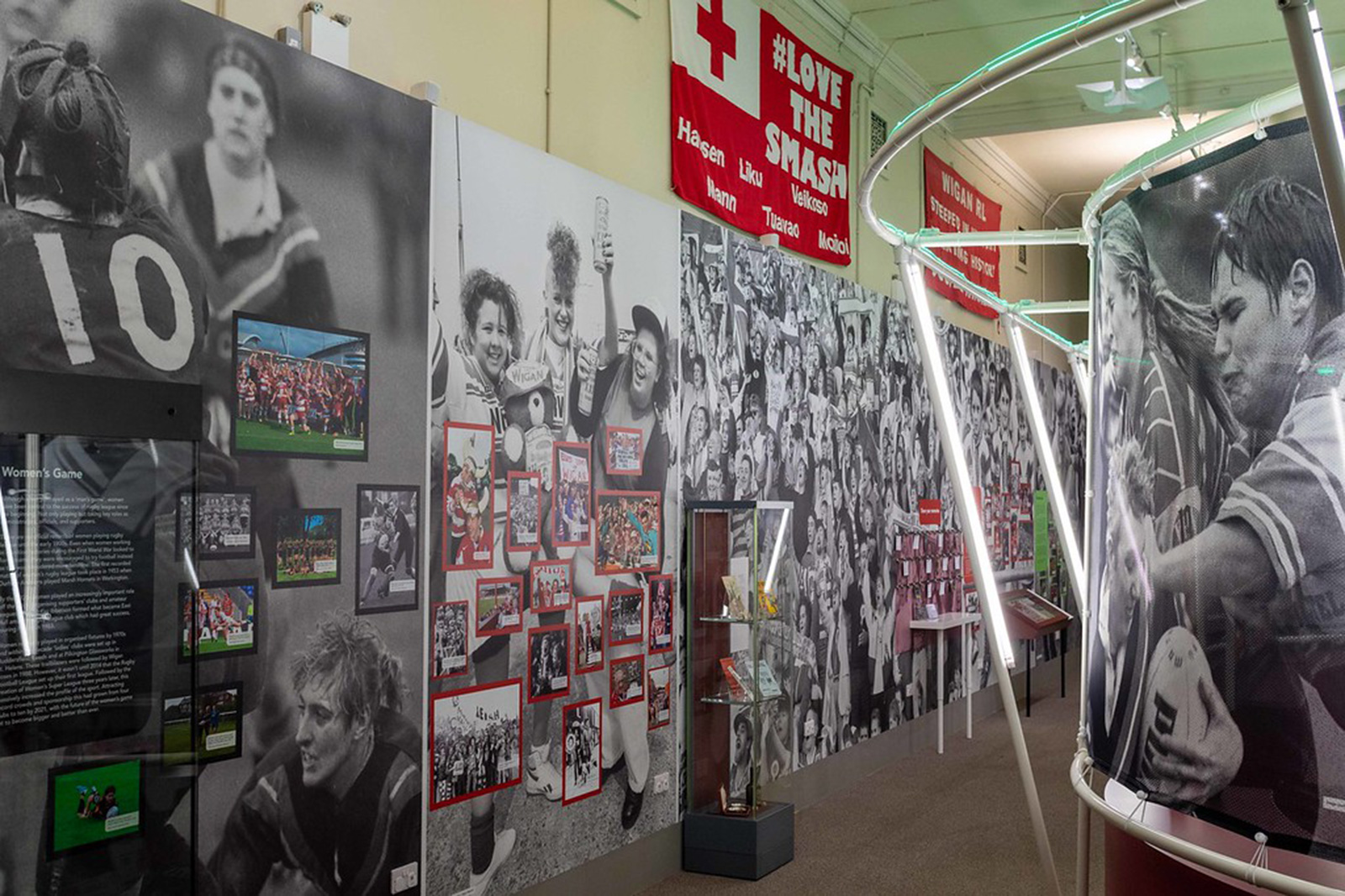 Images © Wigan Museum