Retrofit23
Building Centre, London
Client: Building Centre

The Building Centre is a hub for the built environment, providing a platform for the exchange and development of knowledge. Established in 1931, the Building Centre is unique in representing and bringing together the different disciplines that form the built environment industry.

The Retrofit23 exhibition aimed to raise awareness within the industry, central and local government levels and within the public on the importance of retrofit to individuals, their community and one of the key challenges of our time - the global climate crisis.

The design utilises the language of domestic timber stud partitioning to provide a visual rhythm allowing a large amount of content to be organised within the apertures normally reserved for insulation. The partitioning system is subverted throughout the exhibition to alleviate regimentation. This approach allowed us to be responsive to additional content at short notice and create an intuitive and digestible visitor experience.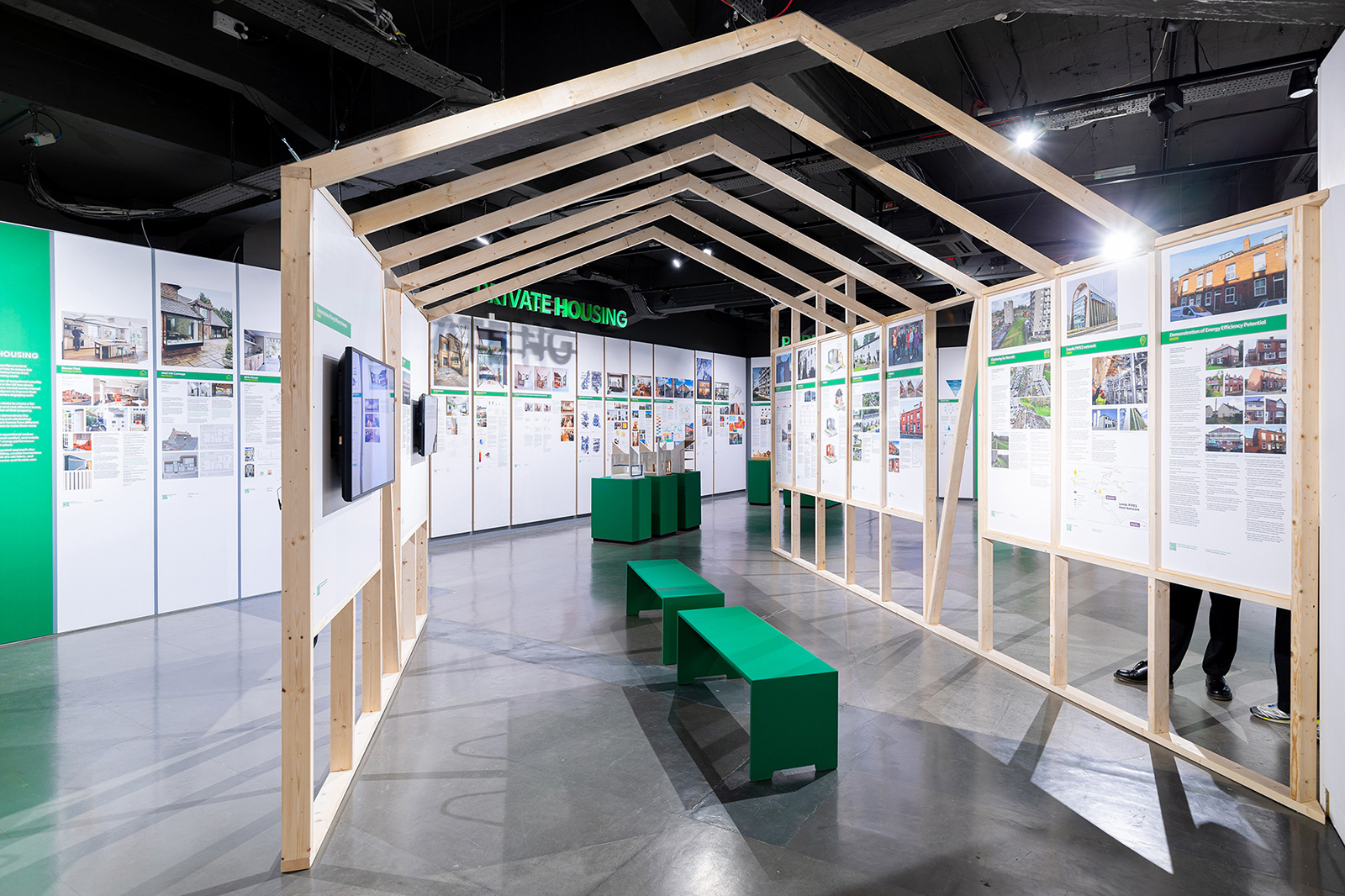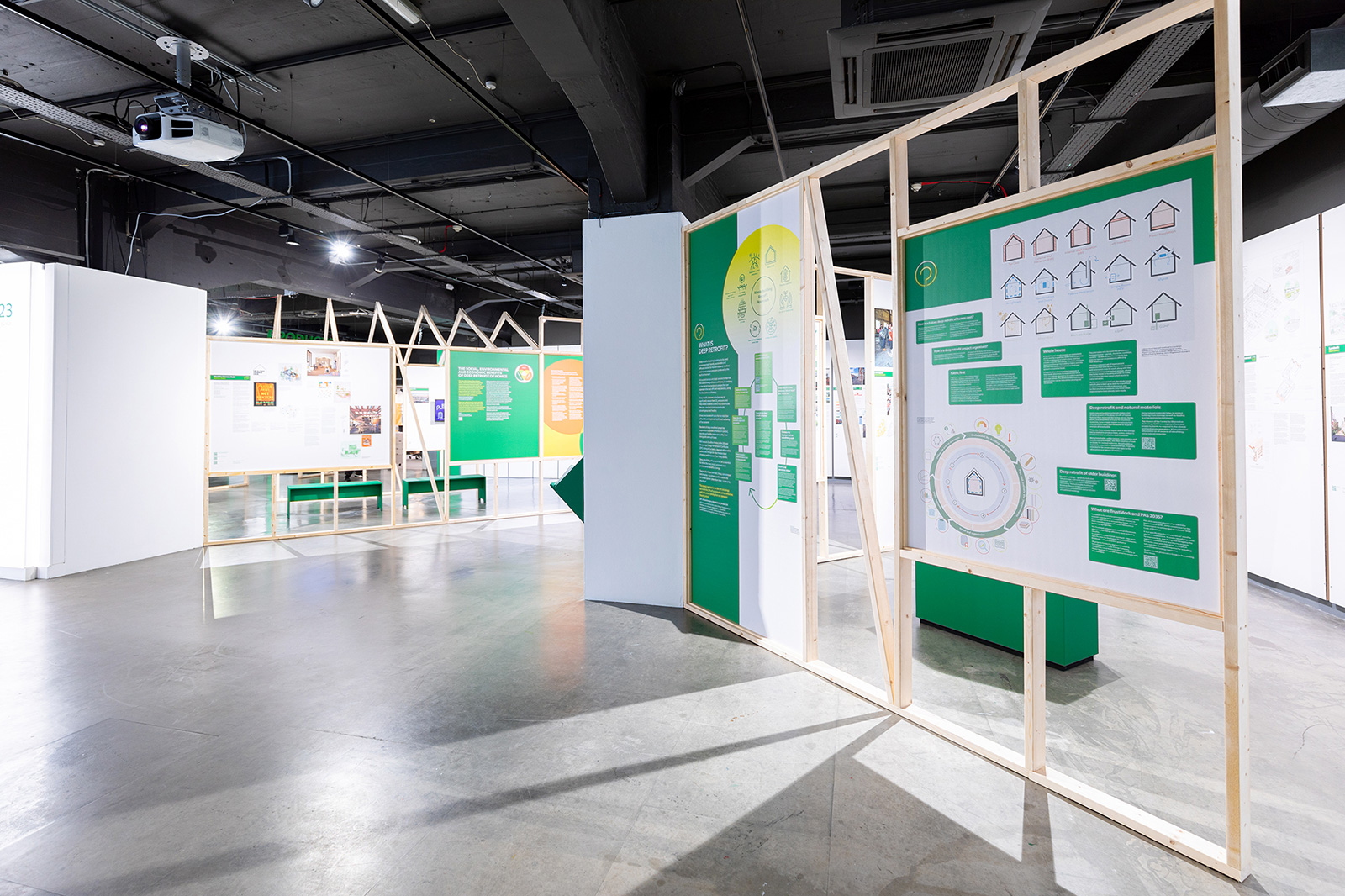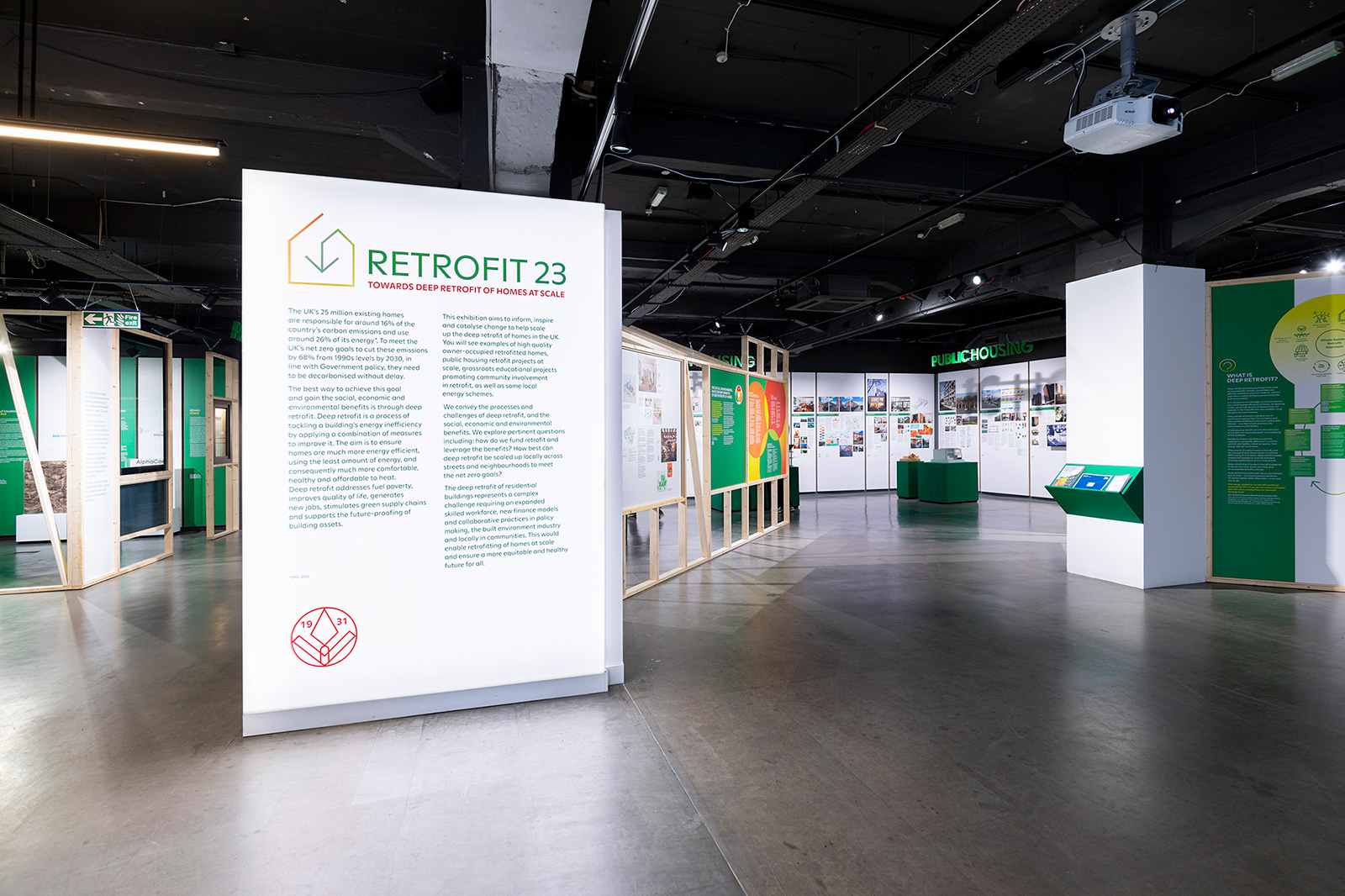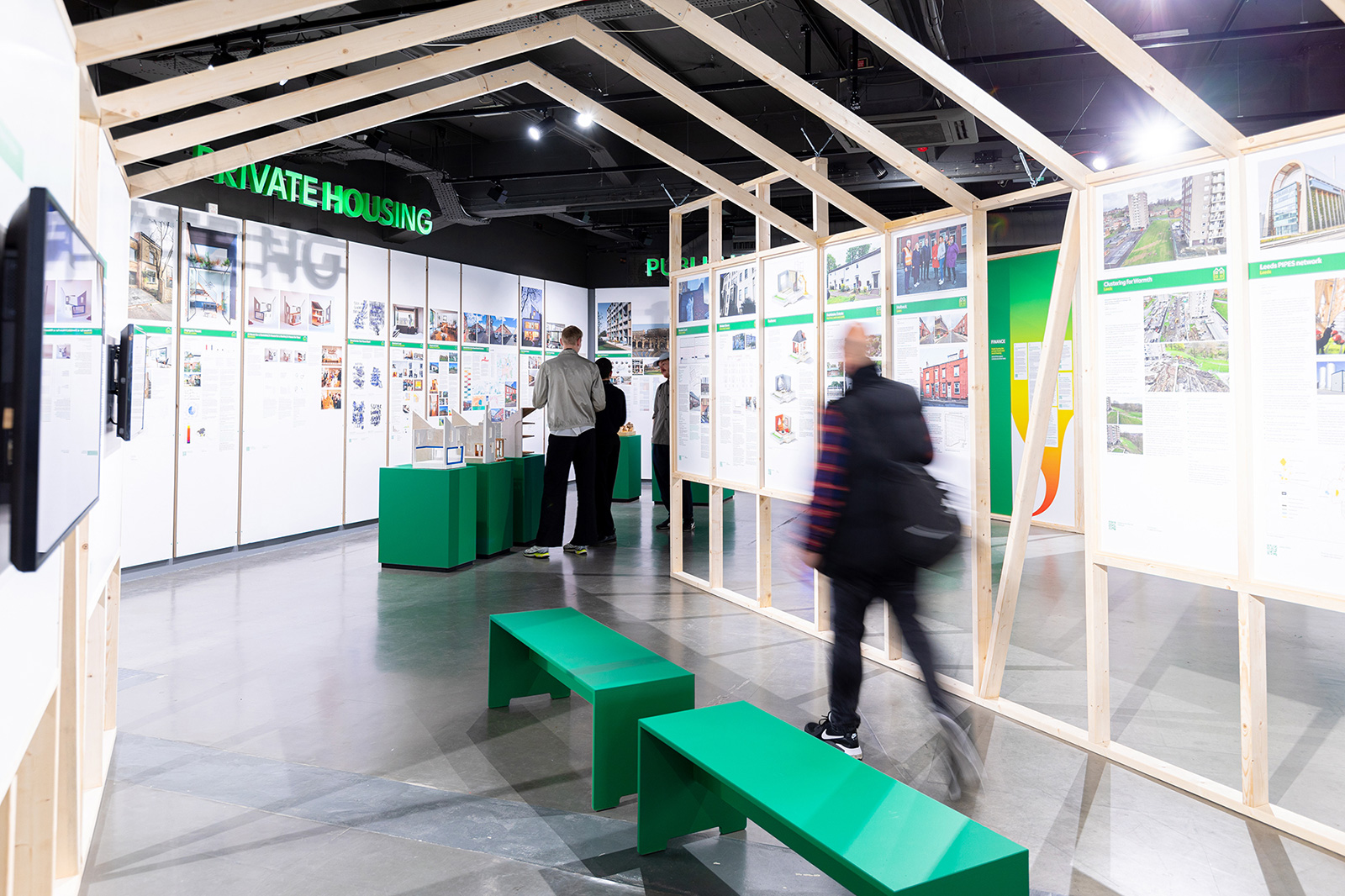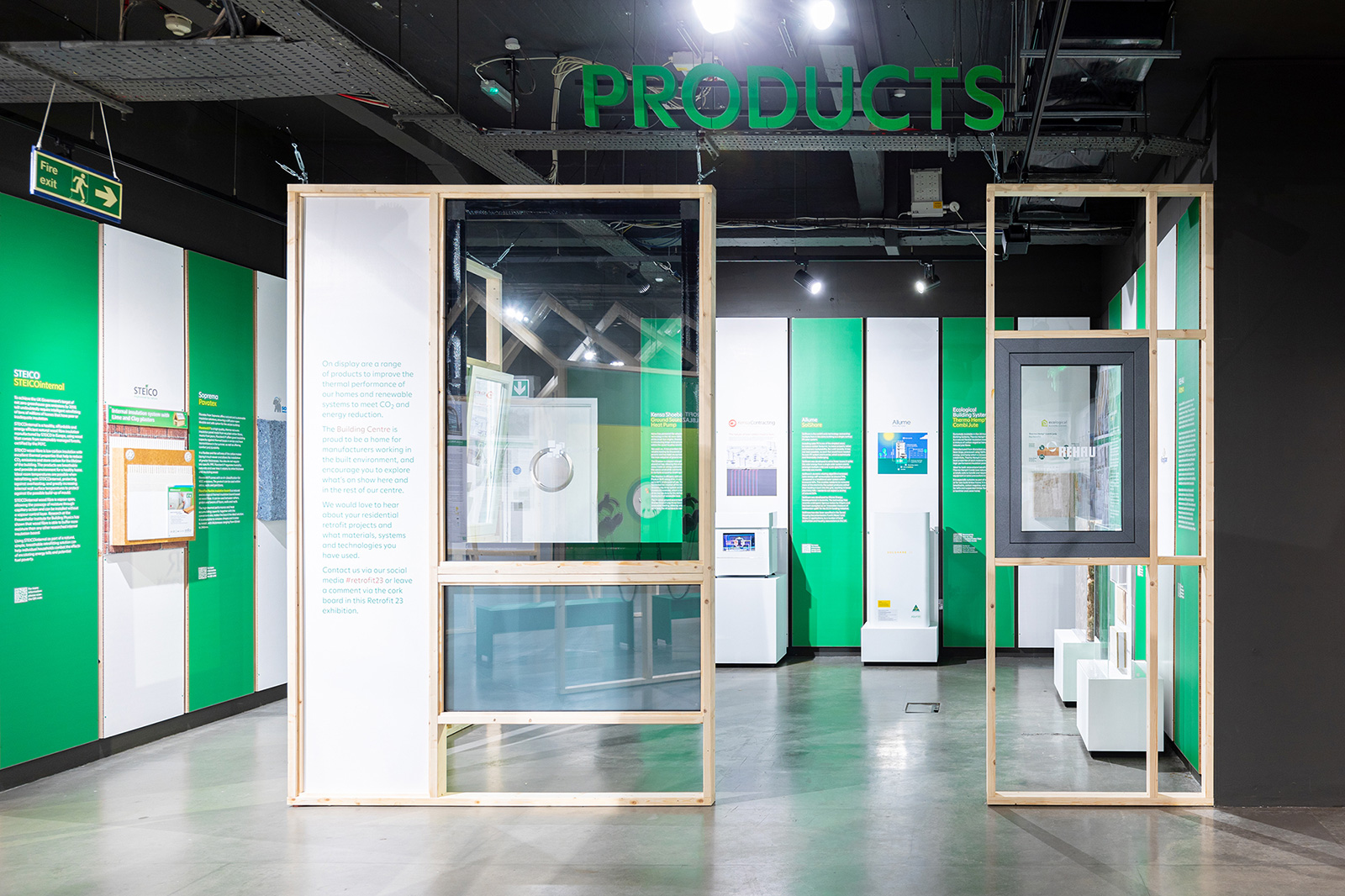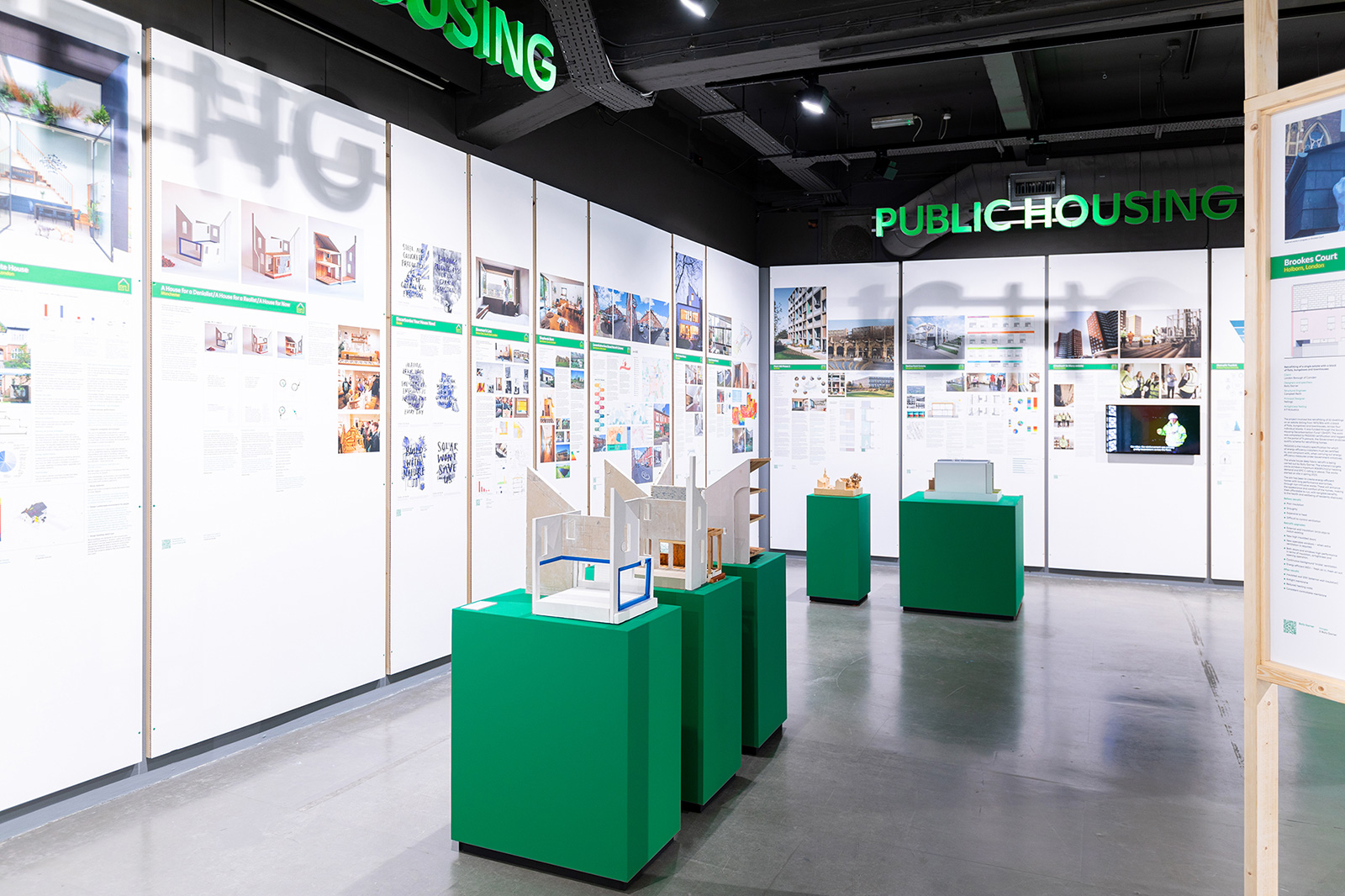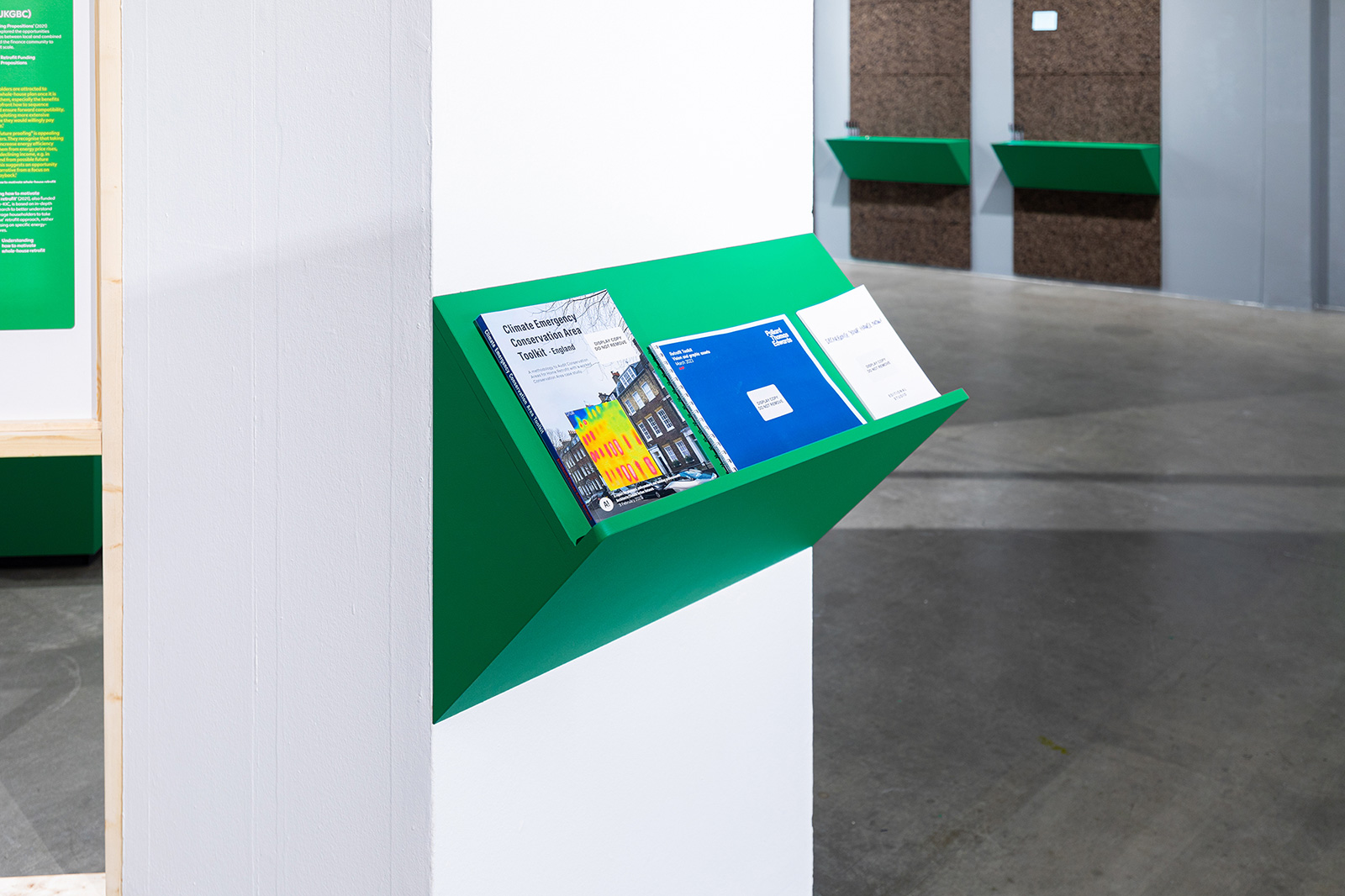 Images © Chris Jackson for the Building Centre