Free From Hunger
More London, London
Client: Panos Pictures

Panos Pictures are a leading photo journalism agency. Panos have a long standing history of displaying the work of their photographers in the public realm as well is in print and online.

An outdoor photographic exhibition commissioned by Panos for international charity Concern Worldwide displayed at the More London Riverside development near Tower Bridge. Displaying work by three award-winning photographers - Abbie Trayler-Smith (UK), Chris de Bode (Netherlands) and Nora Lorek (Sweden).

We were asked by Panos to devise a reusable, reconfigurable exhibition system that could allow photography to be displayed both indoors and outdoors. The client requested a lighting solution for the exhibition which led to the development of a Dibond reflector strip that housed architectural grade LEDs.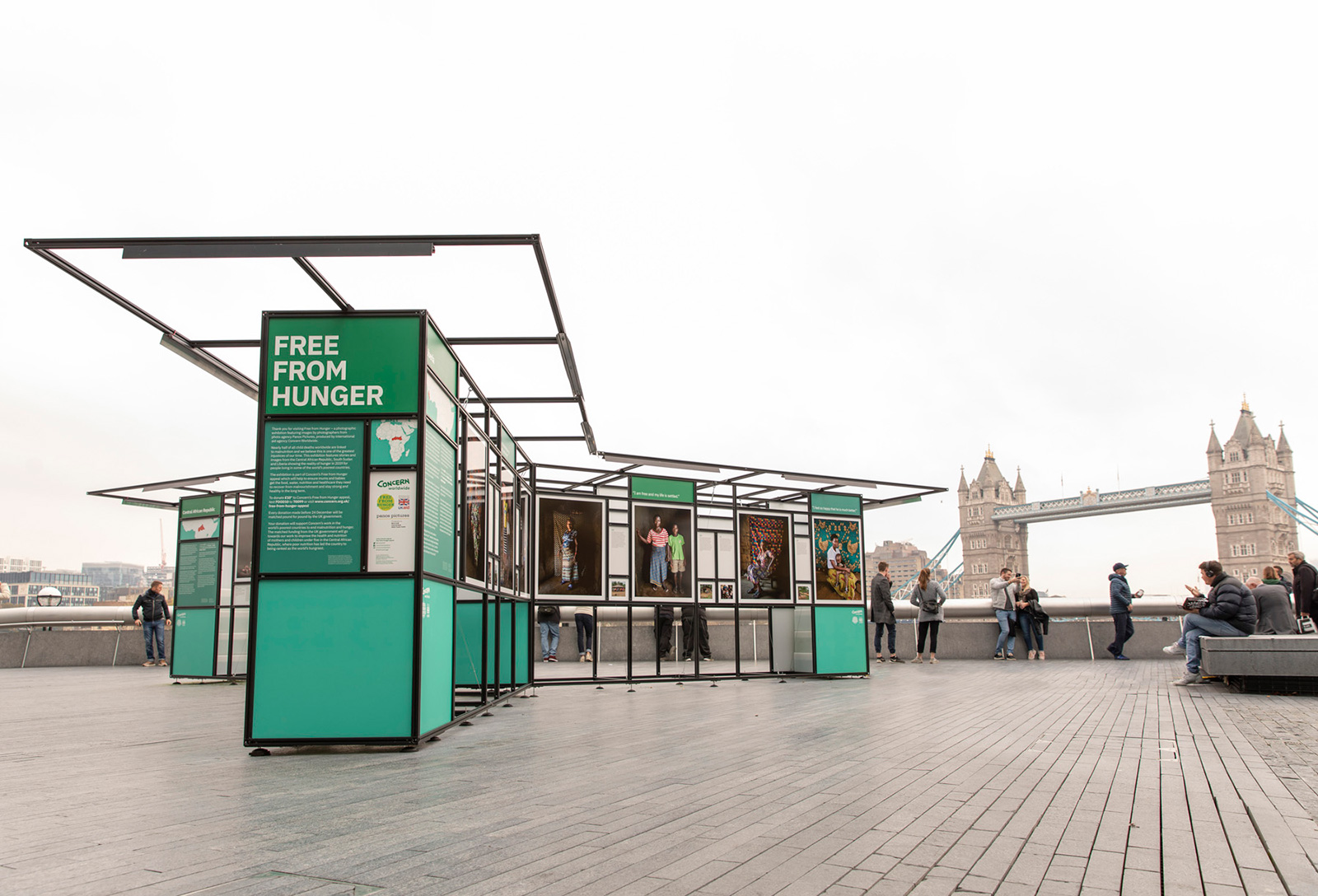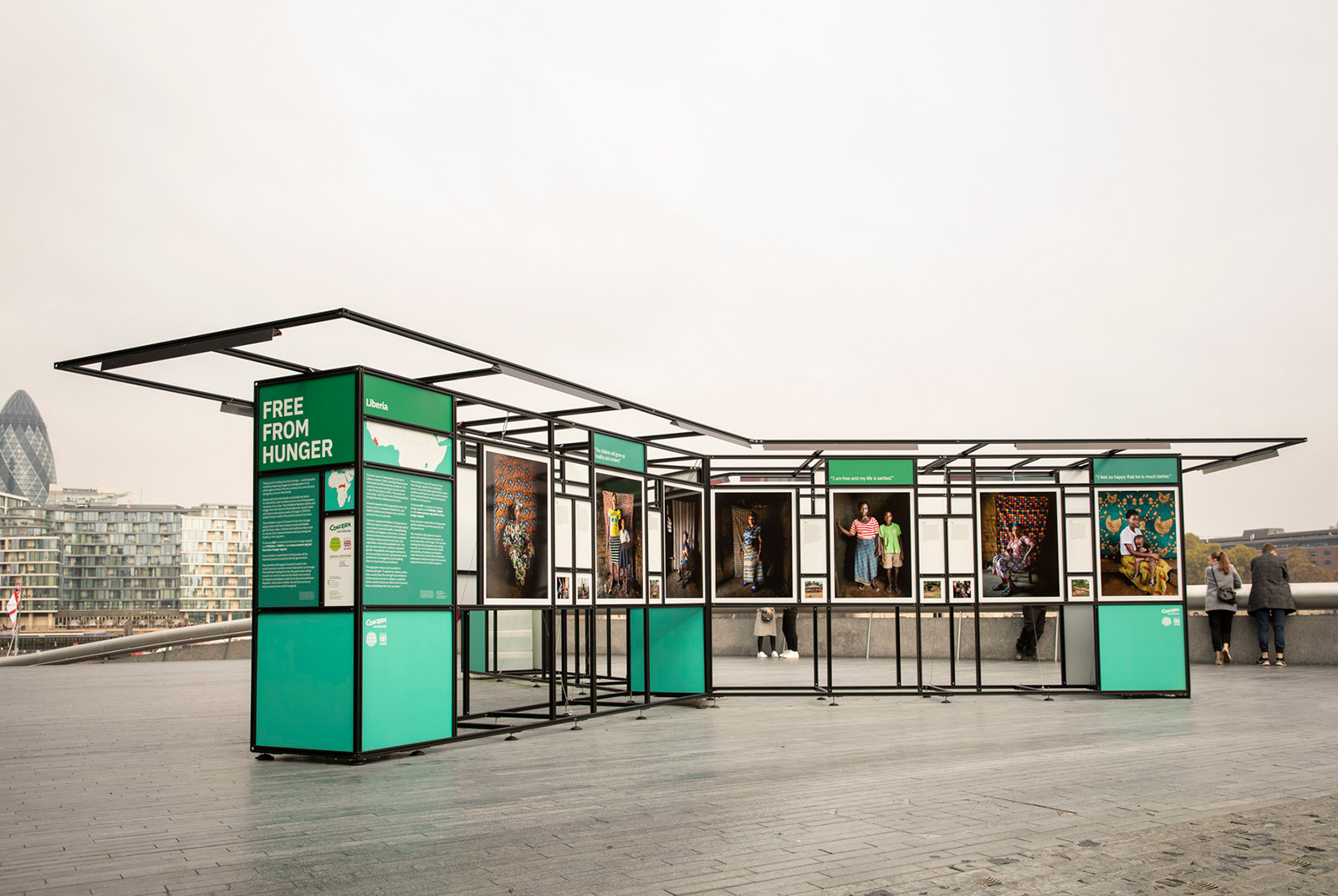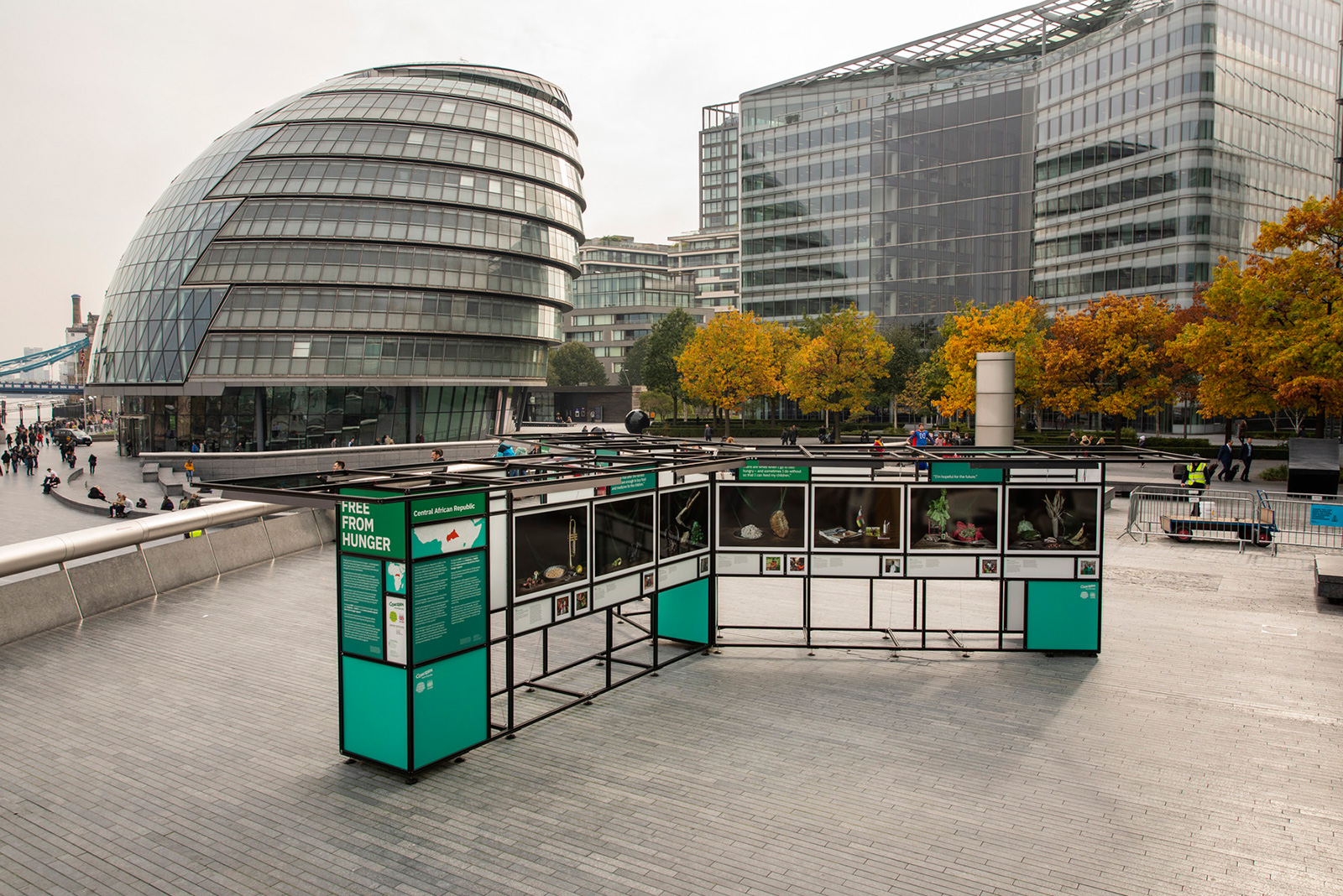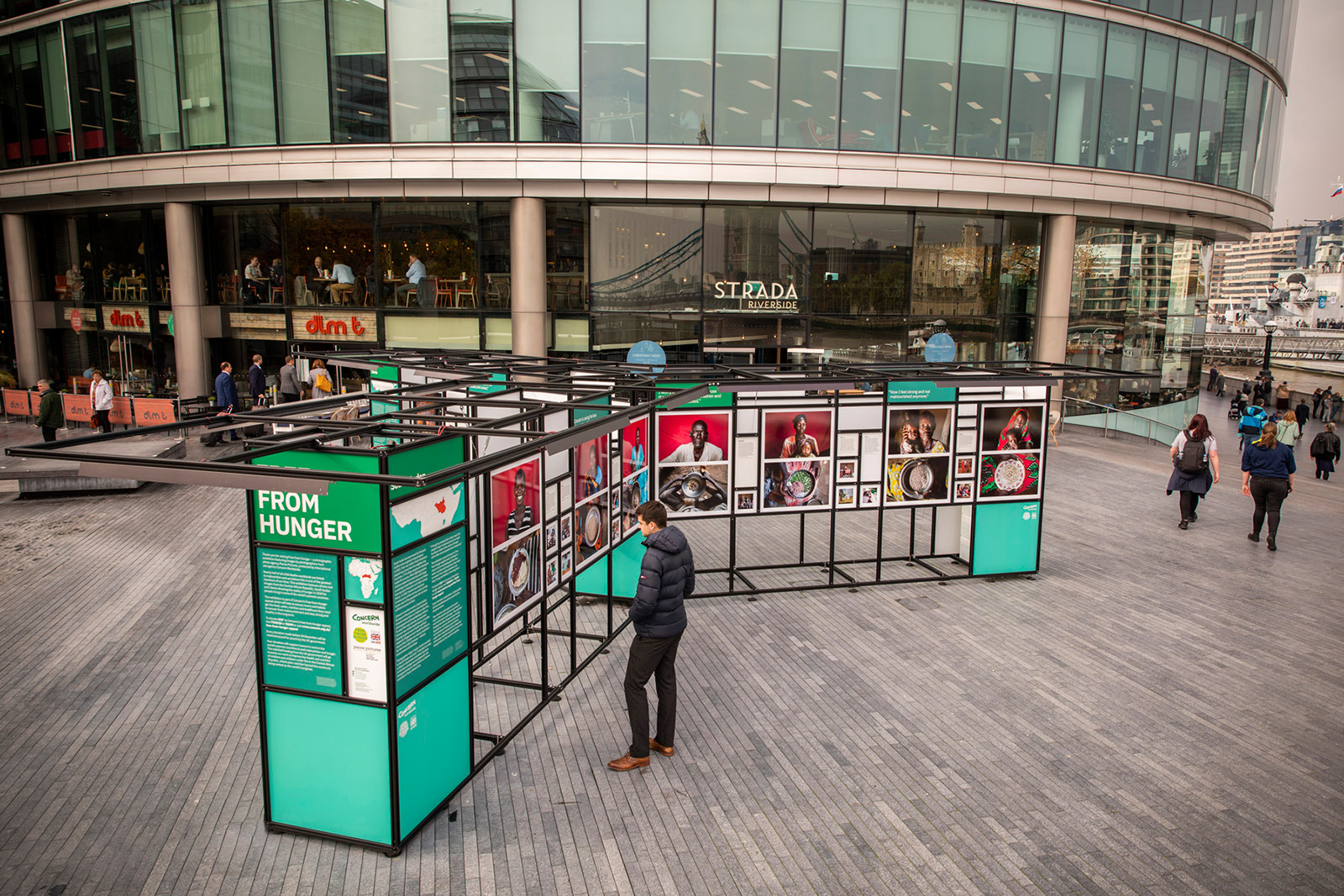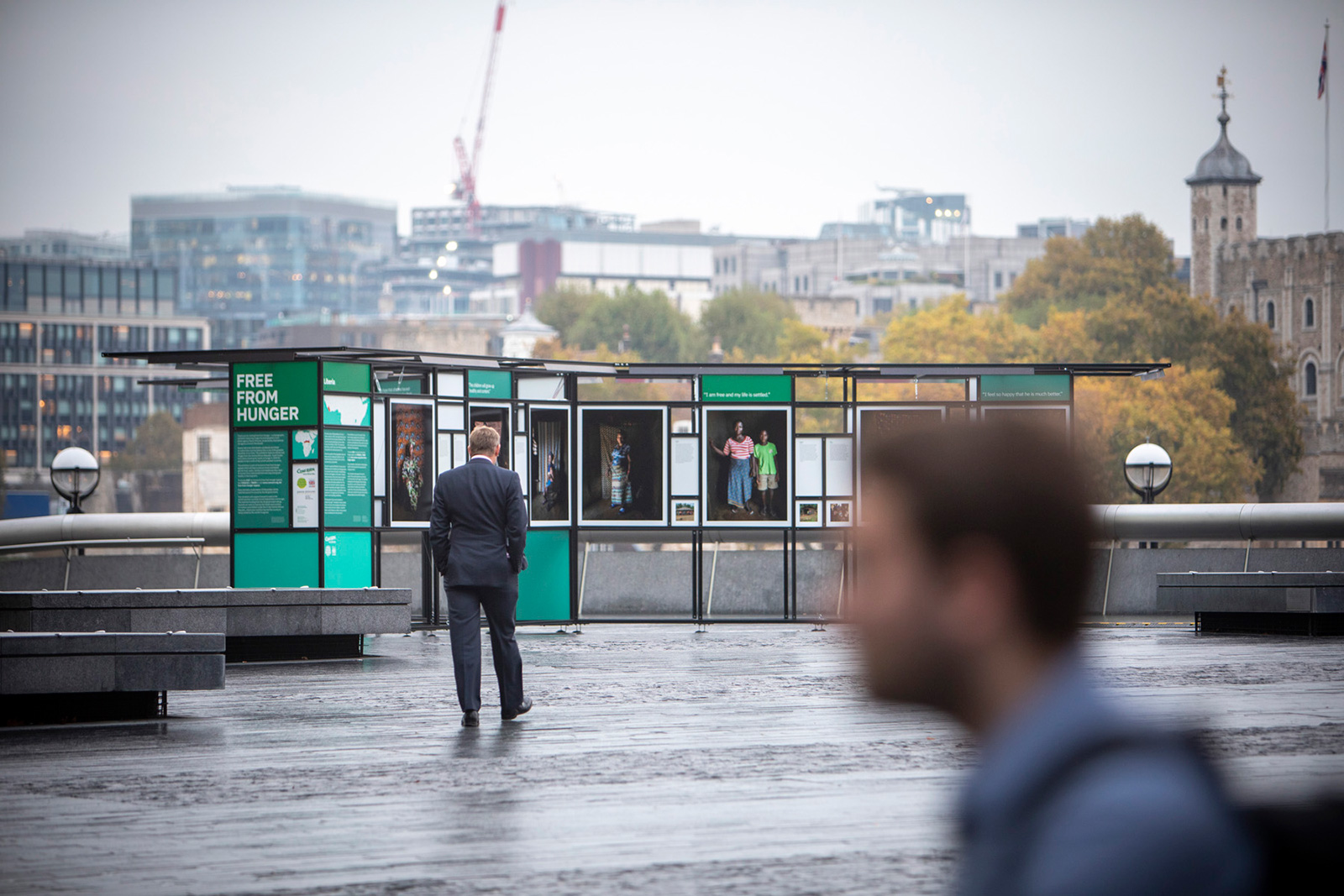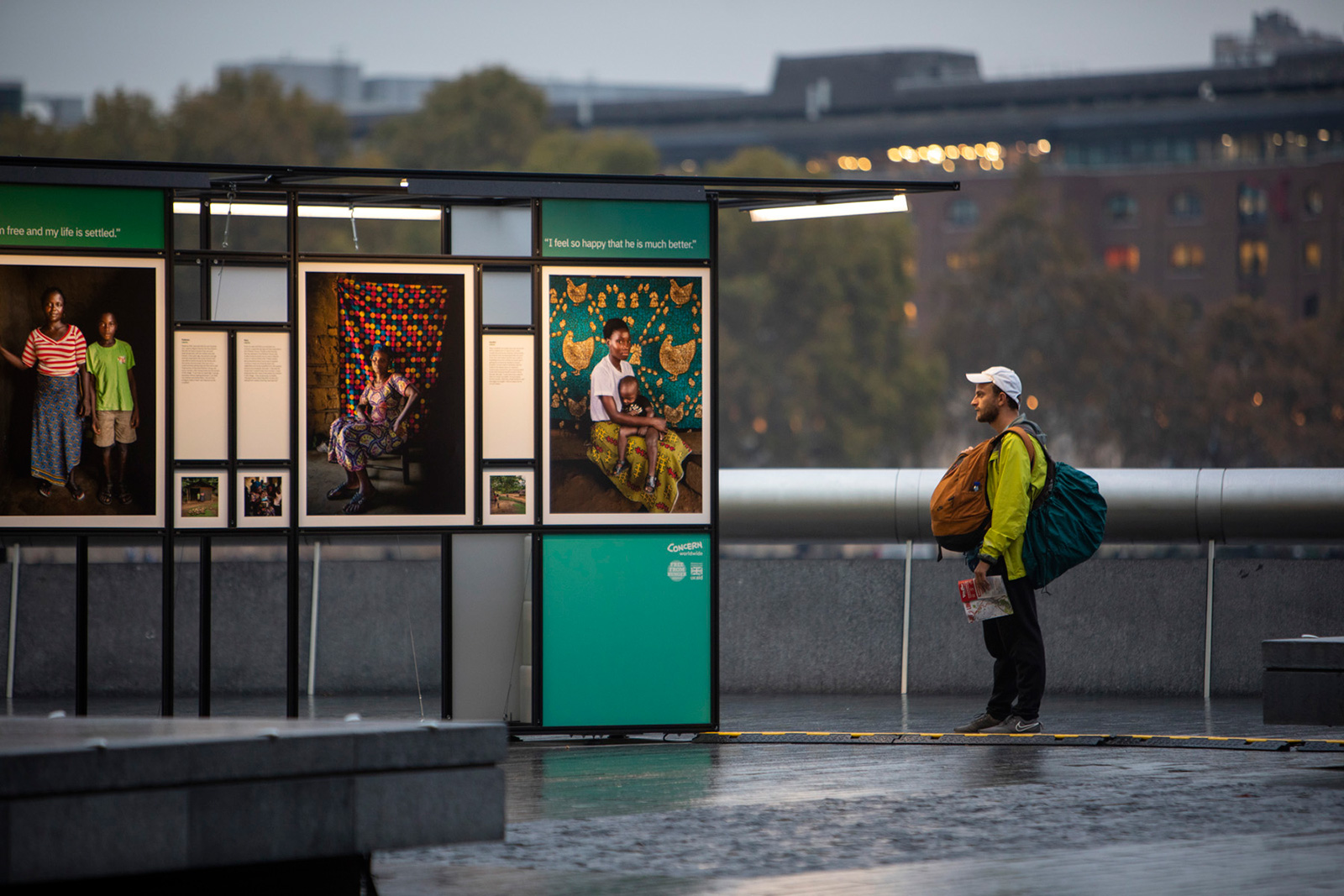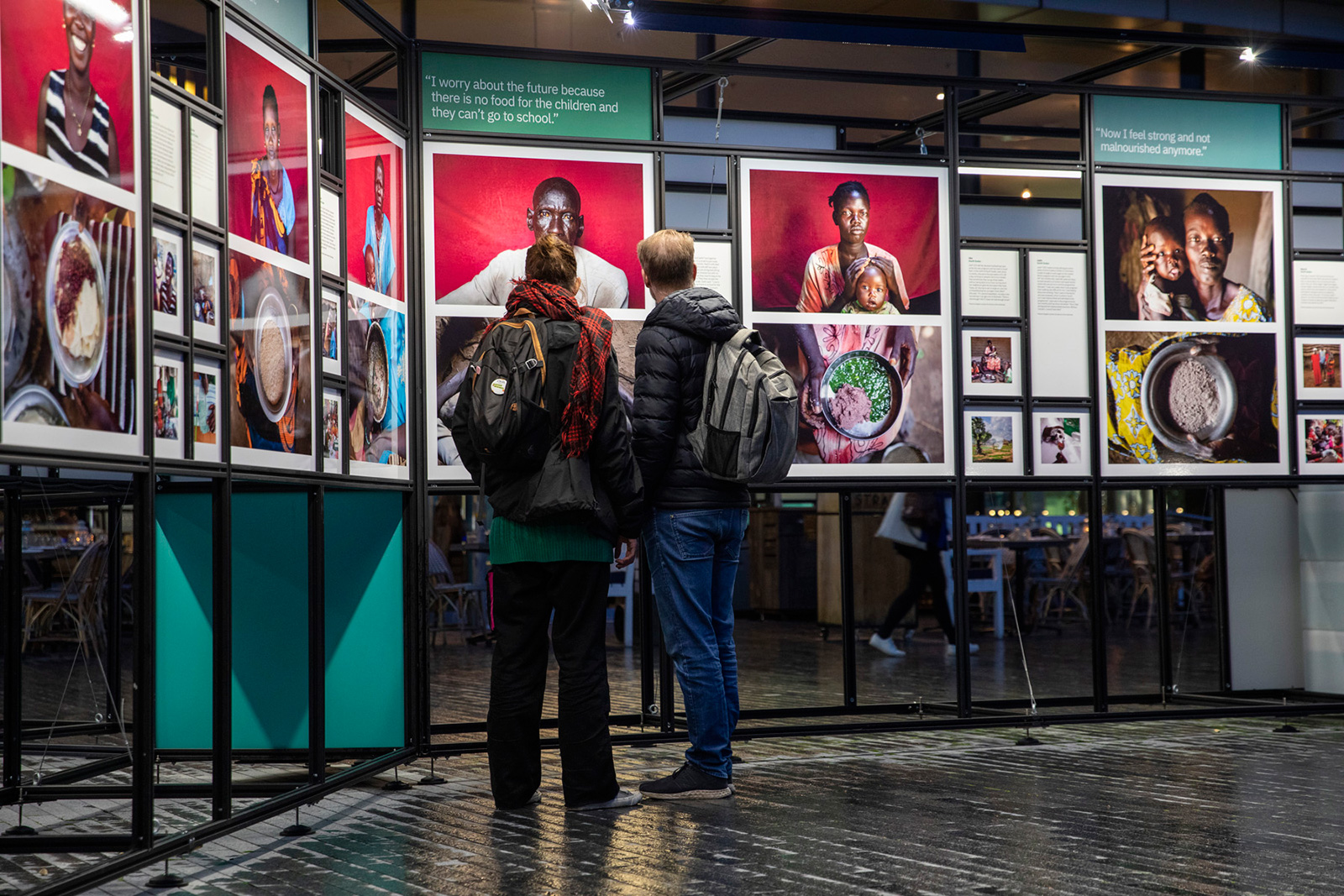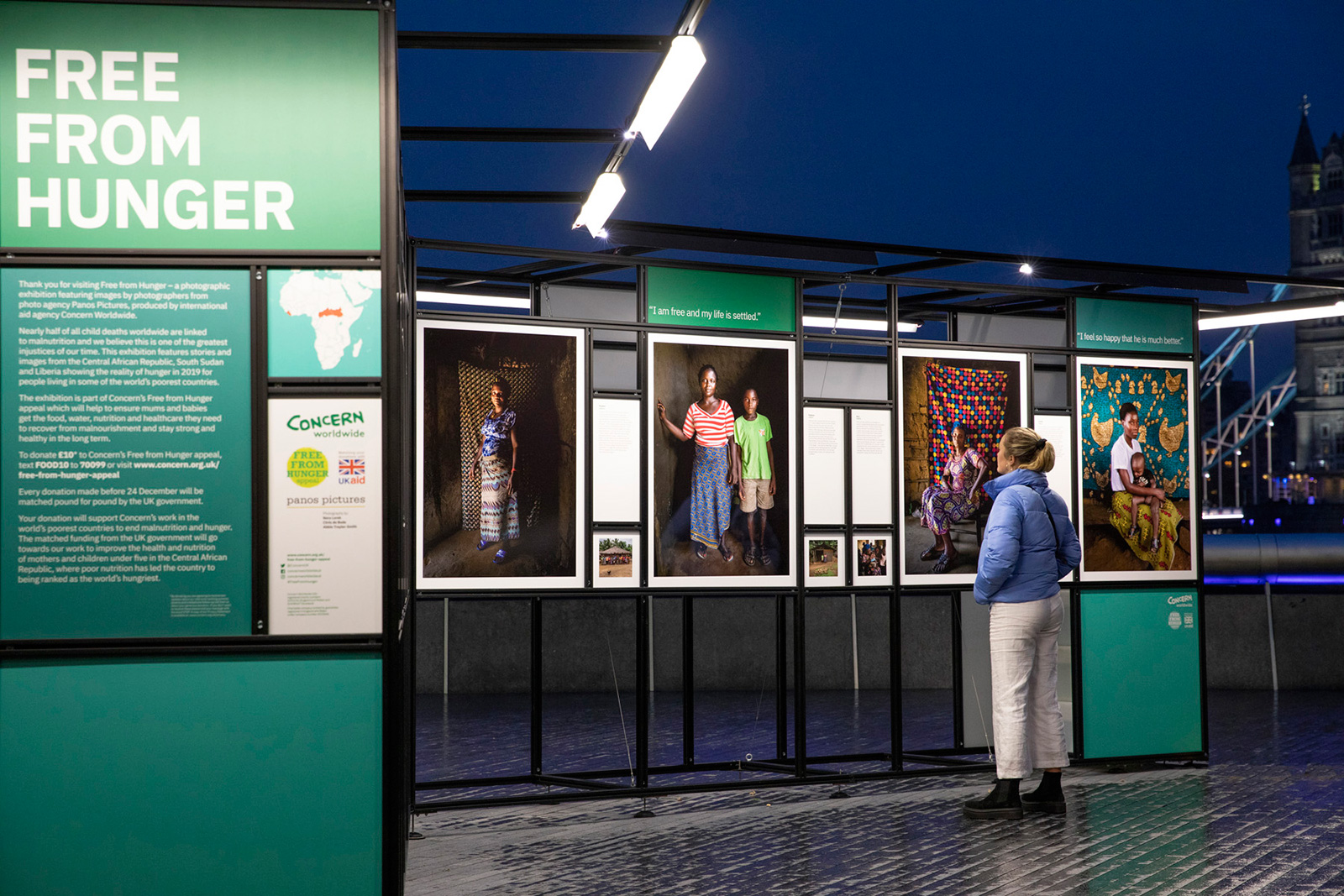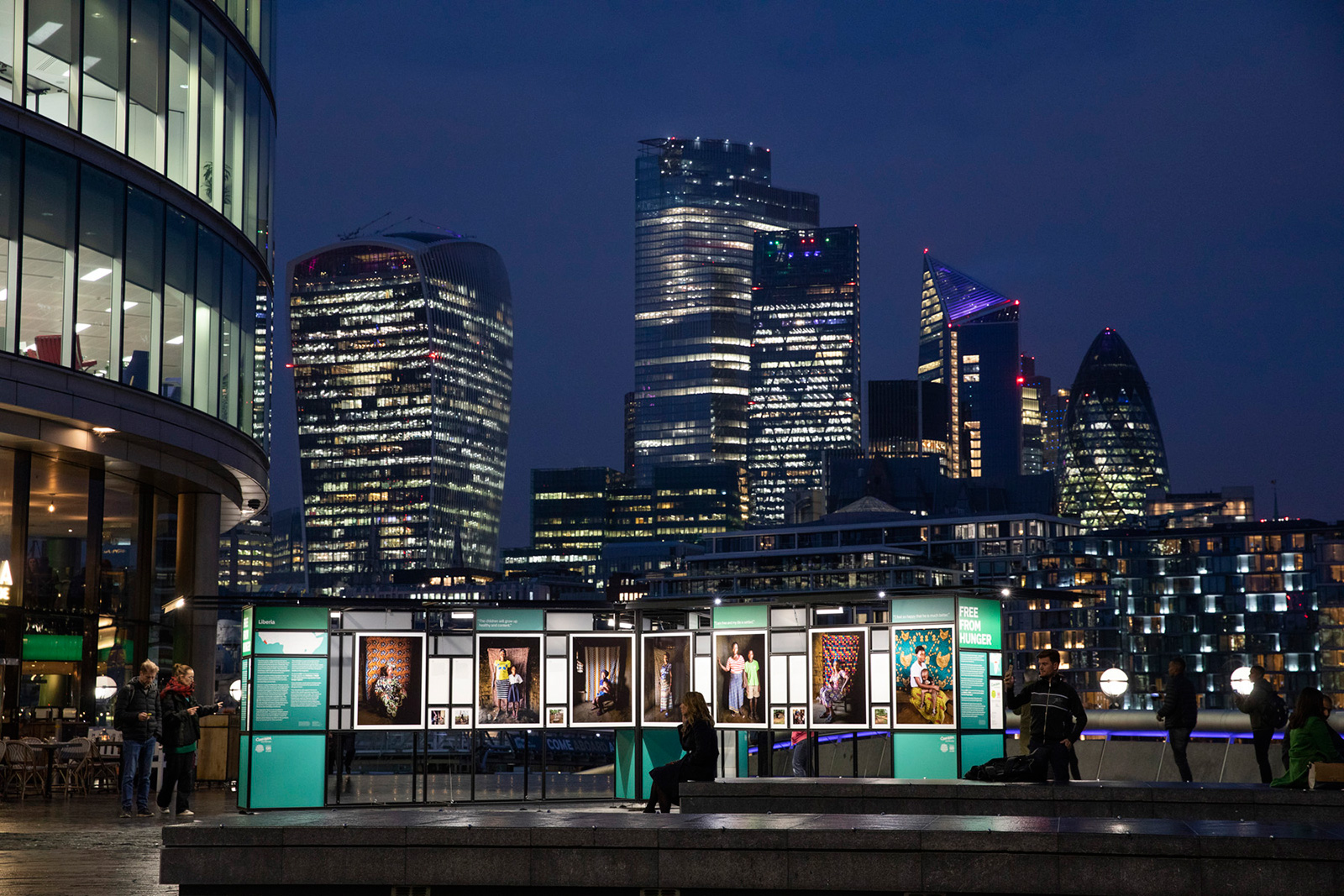 Images © Panos Pictures