Max Fordham: Engineering Ideas, Engineering Change
Building Centre, London
Client: Max Fordham LLP

Max Fordham is an environmental building services engineering consultancy. For over 50 years, they have engineered energy, air, light and sound to bring buildings to life. From their five UK offices they have worked with the world's leading architects on some of the world's greatest buildings.

The exhibition was initiated to commemorate the life of Max Fordham who passed away in 2022. Whilst the exhibition showcased the work of Max and his practice a great deal of emphasis was put on focussing on his life and achievements – providing a more personal, intimate portrait.

Working alongside several engineers and the marketing team at Max Fordham we began by learning what was important to show and communicate. Getting the tone right was important. An effort was made to try and make the space feel more intimate and domestic using colour and voile partitions. A sustainable approach, in-line with the client's ethos, was used for all construction materials and all printed substrates were both recycled and recyclable.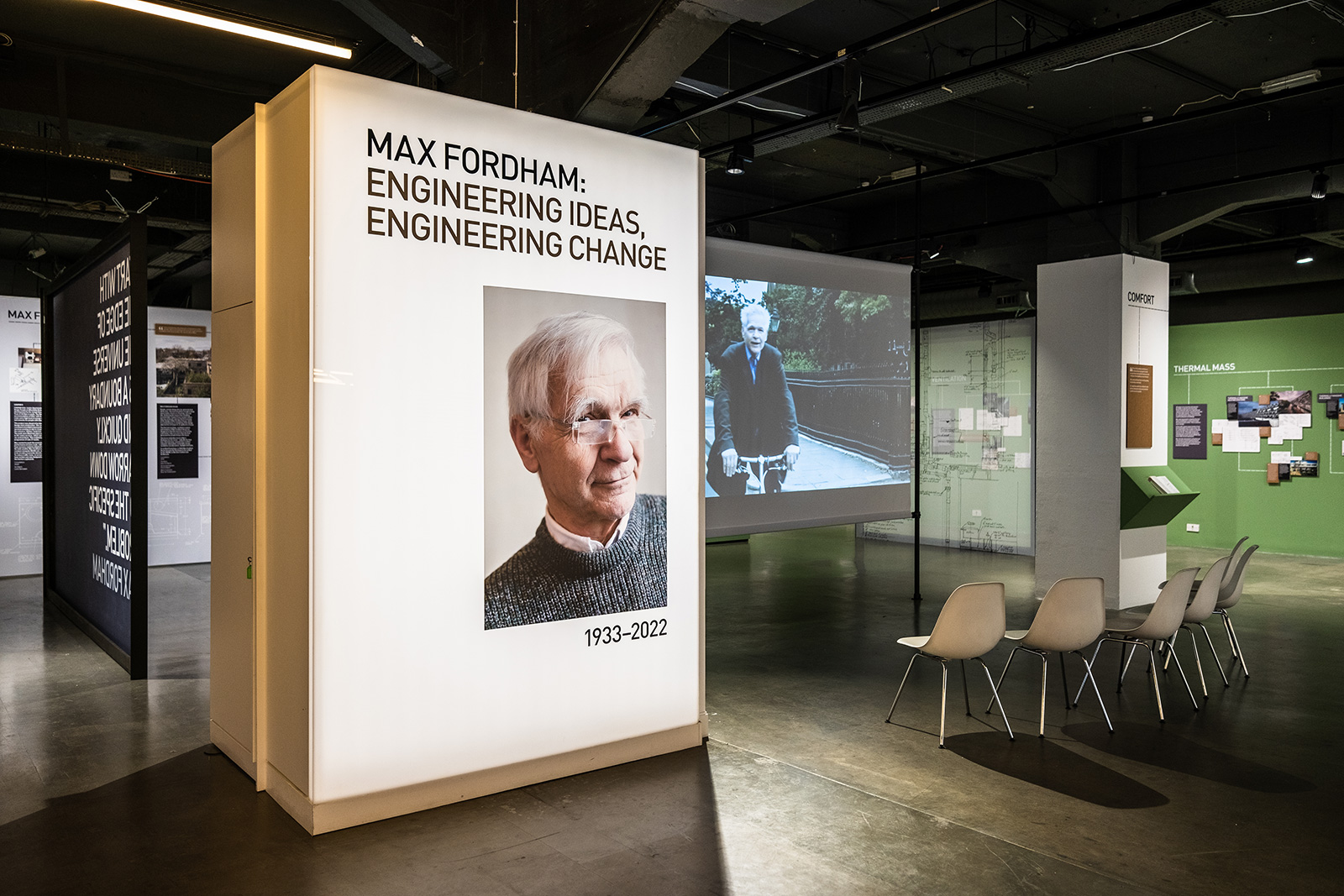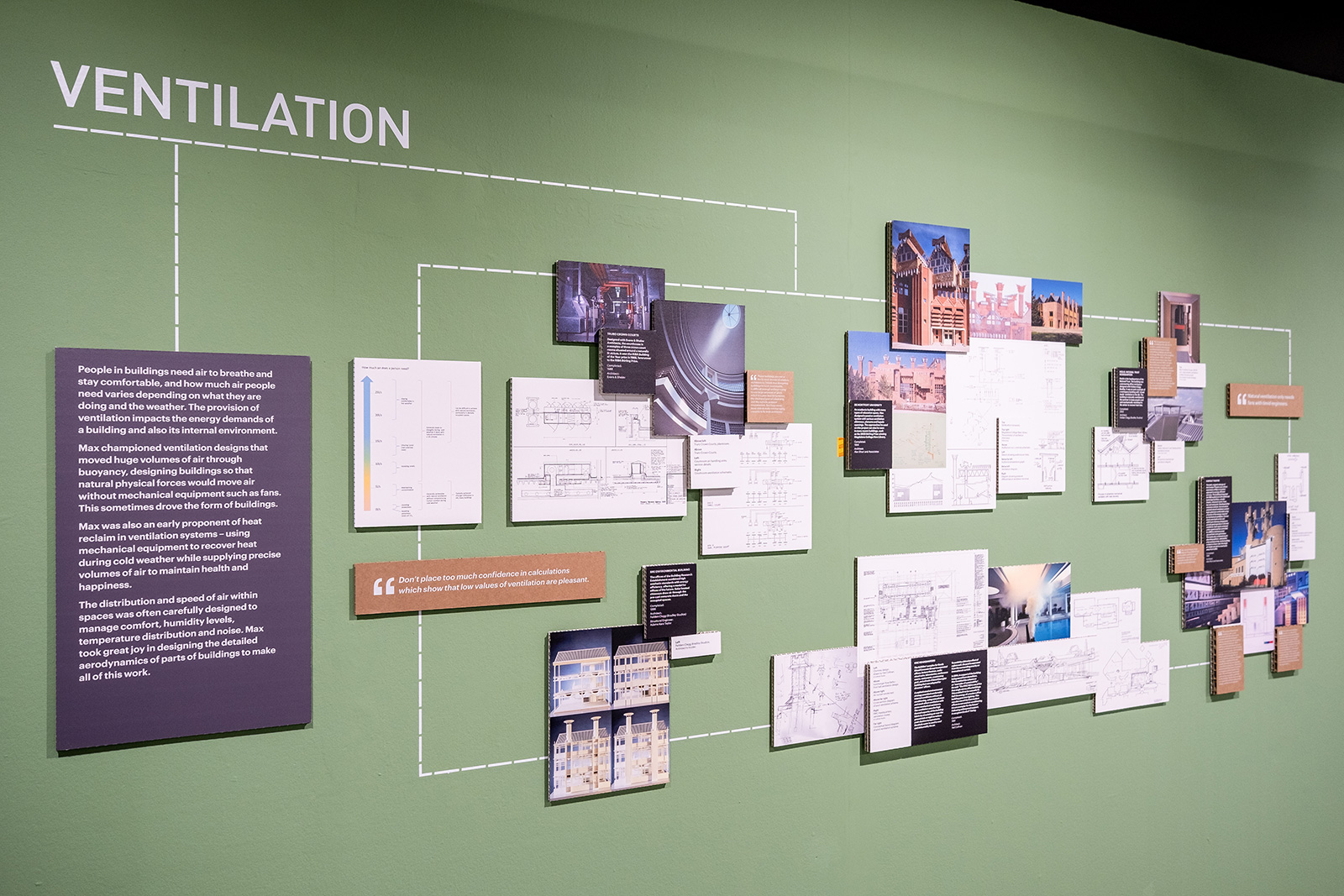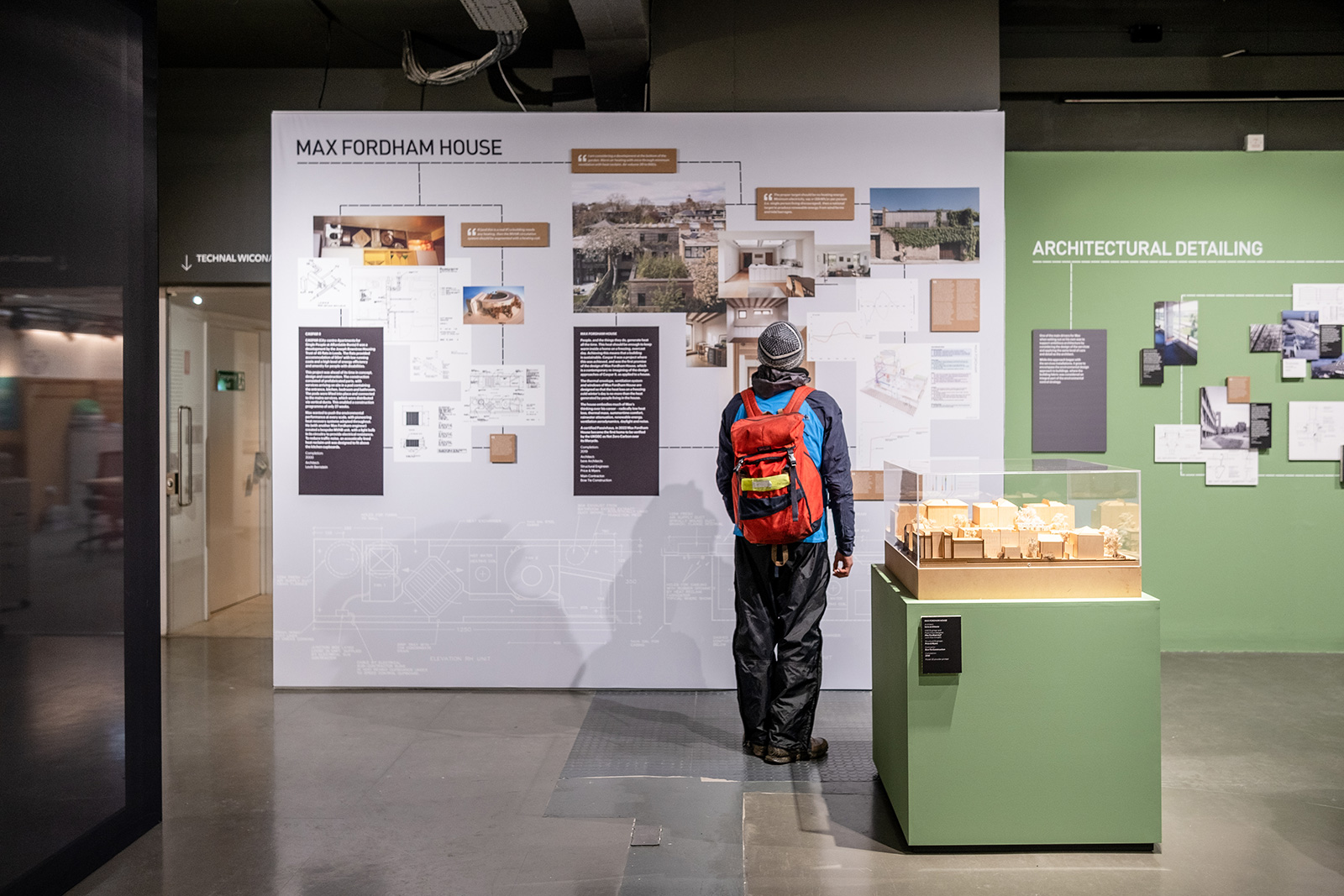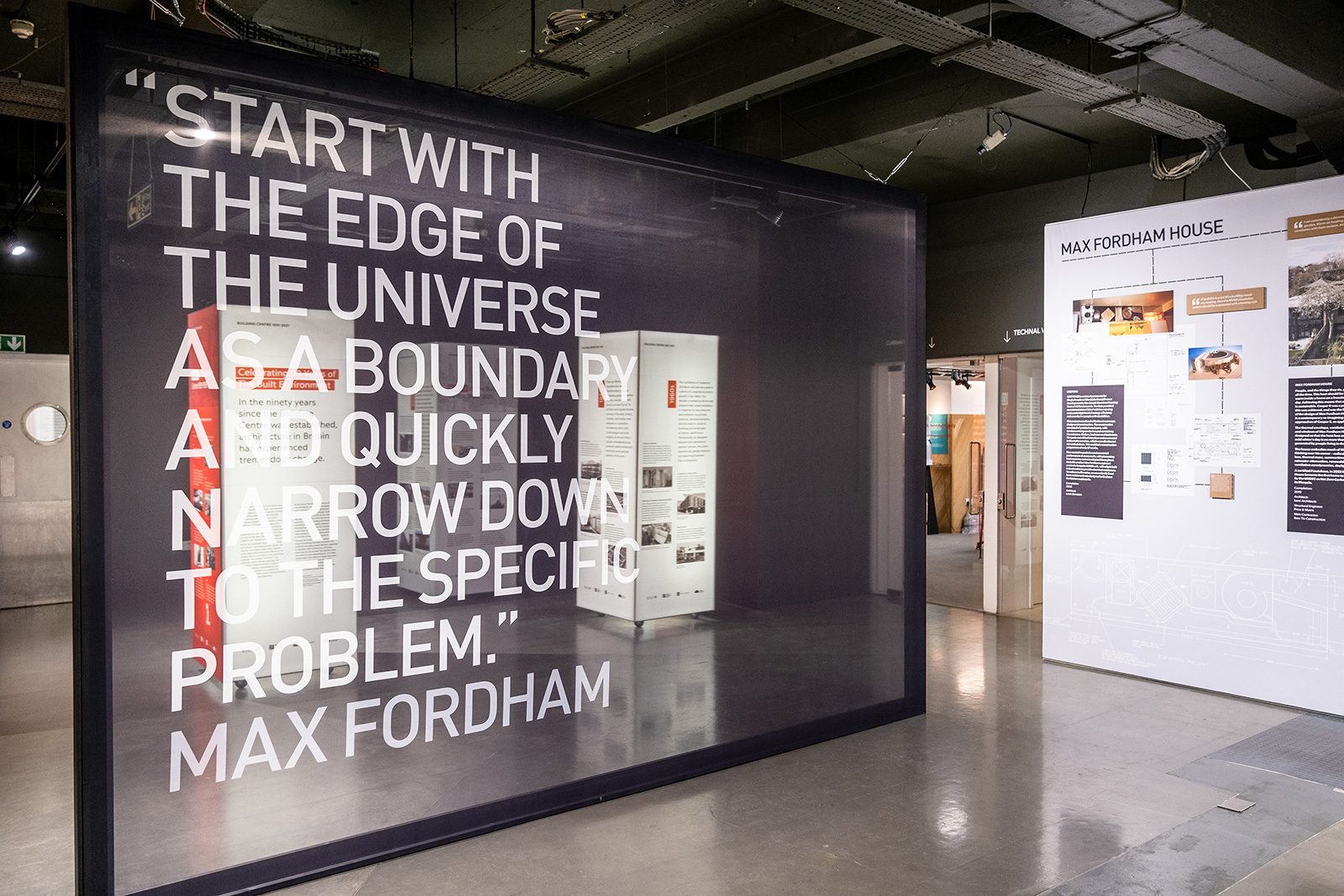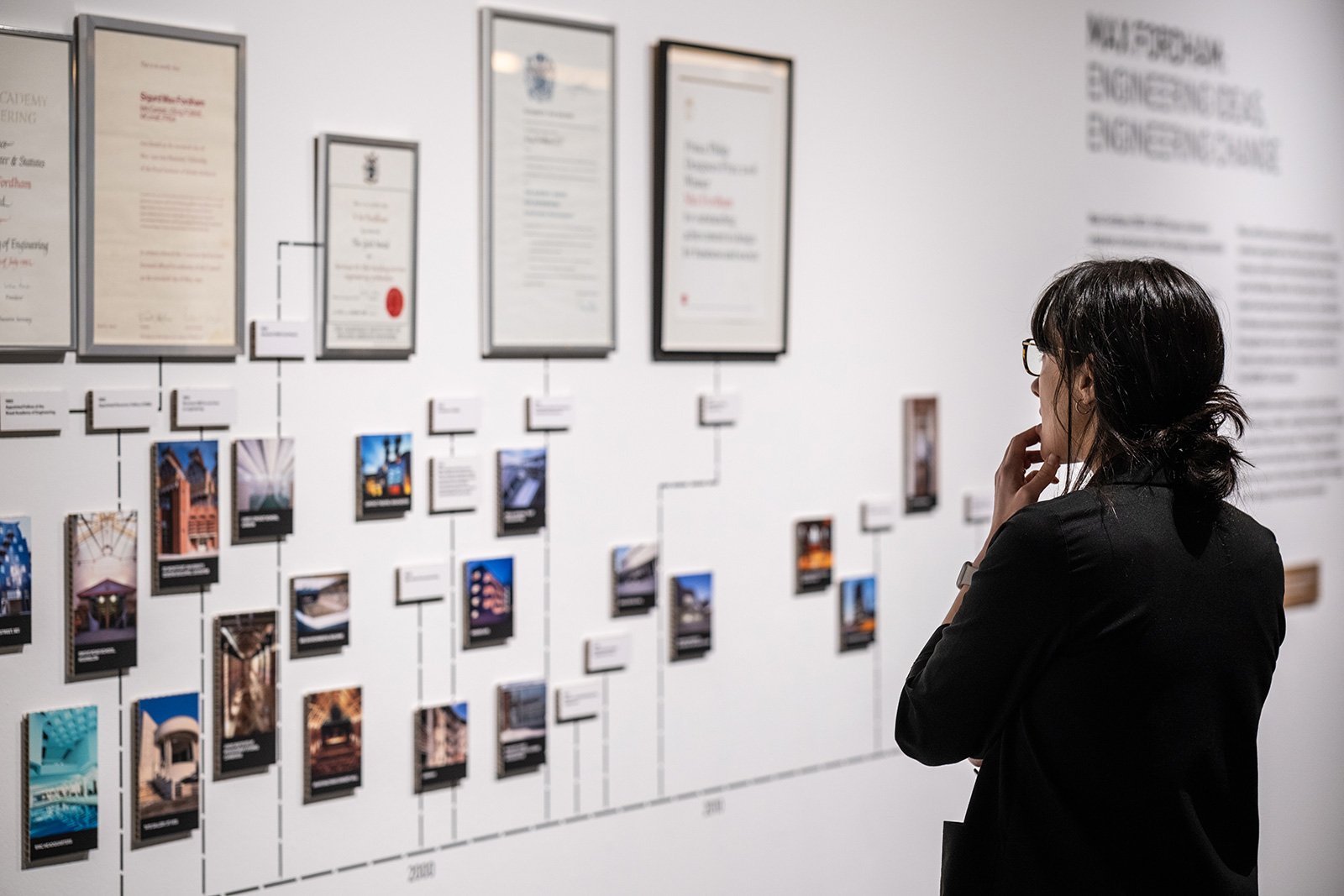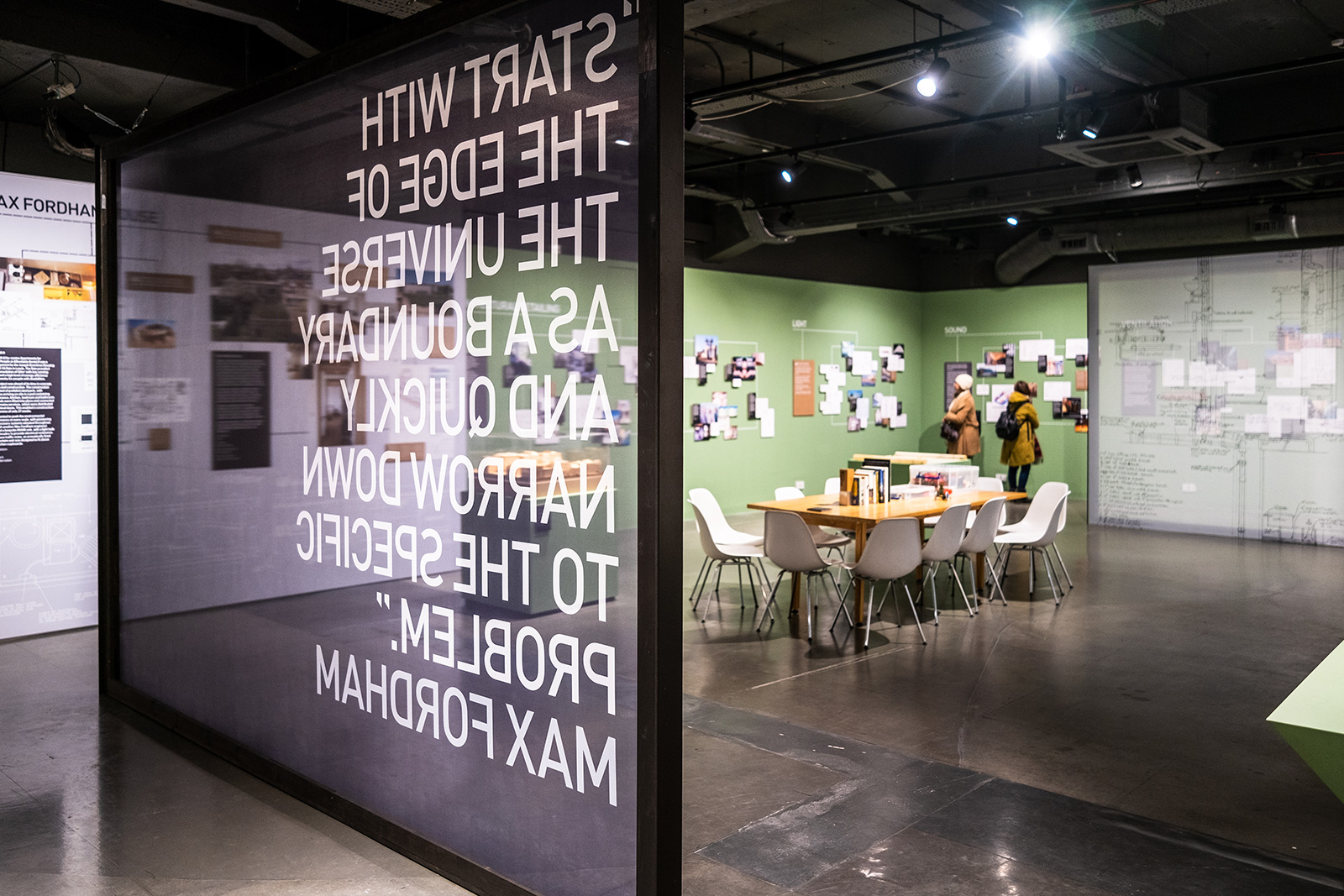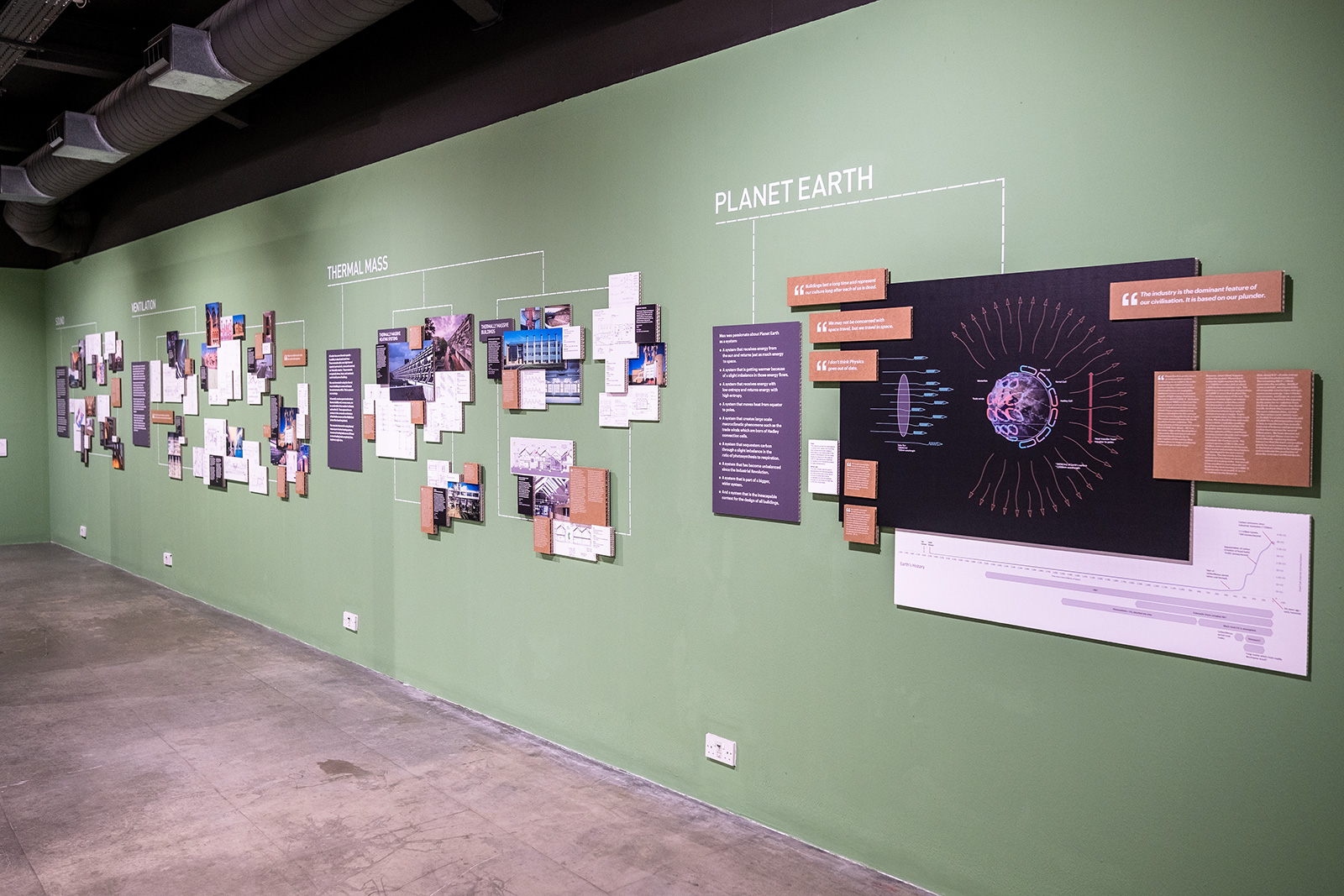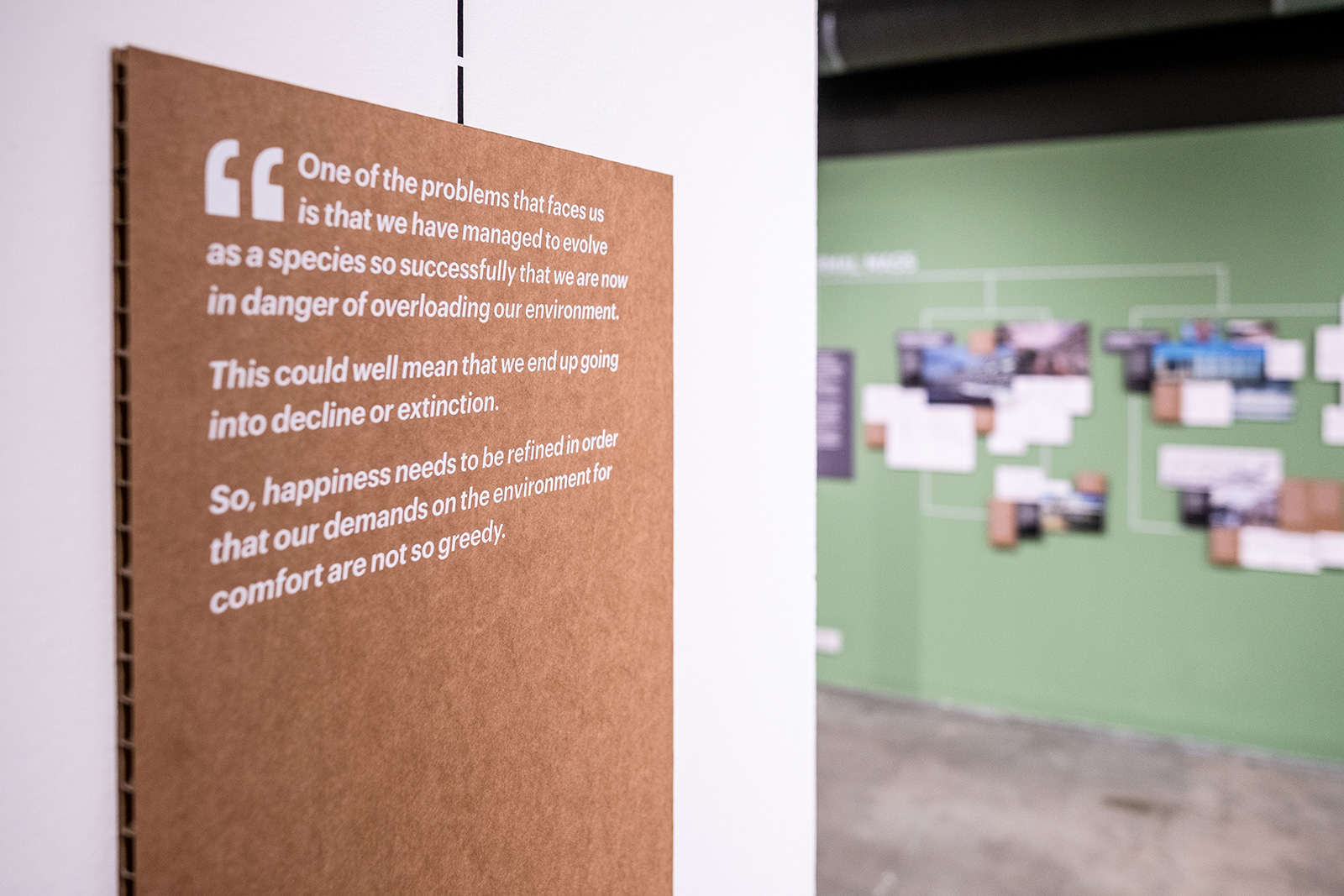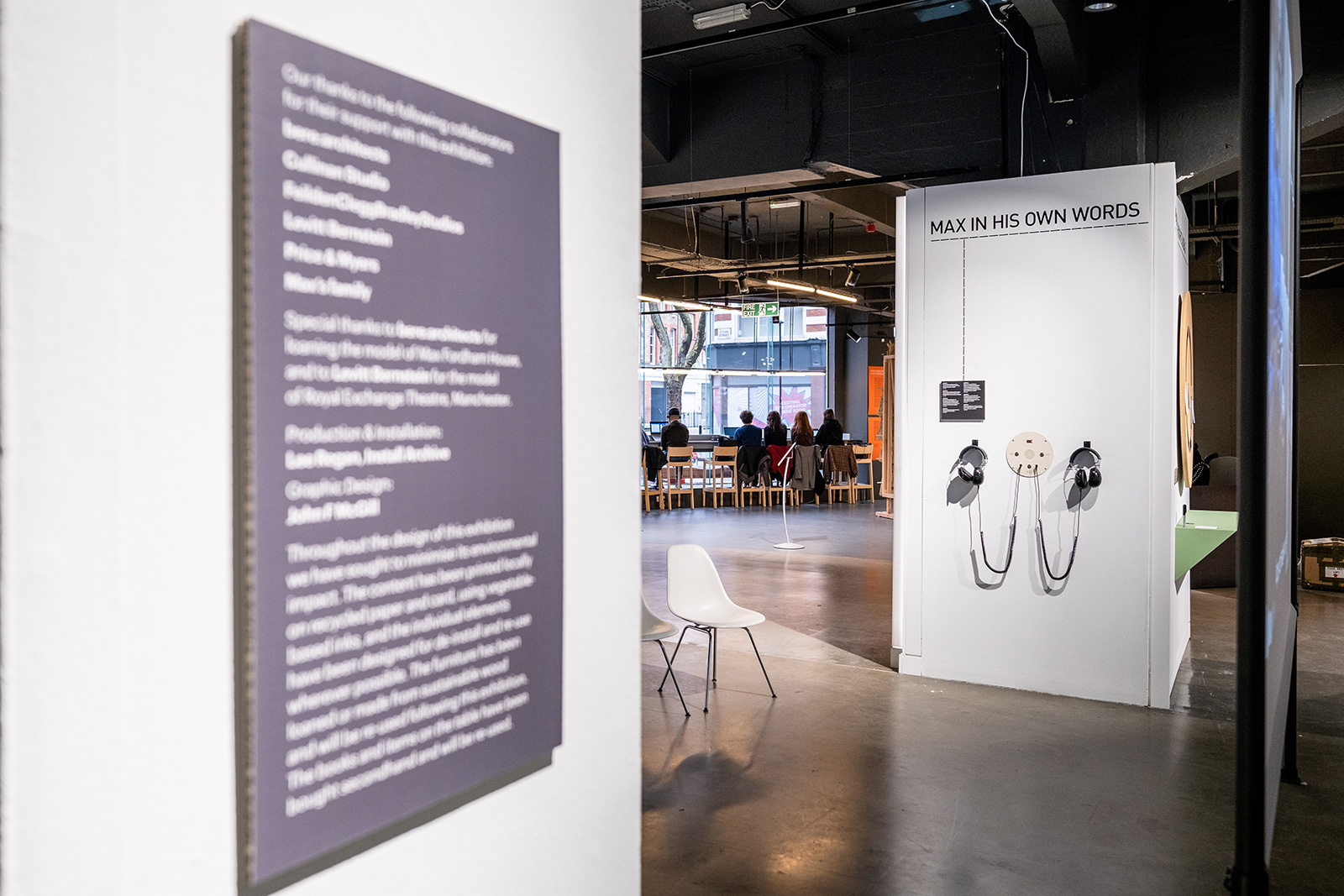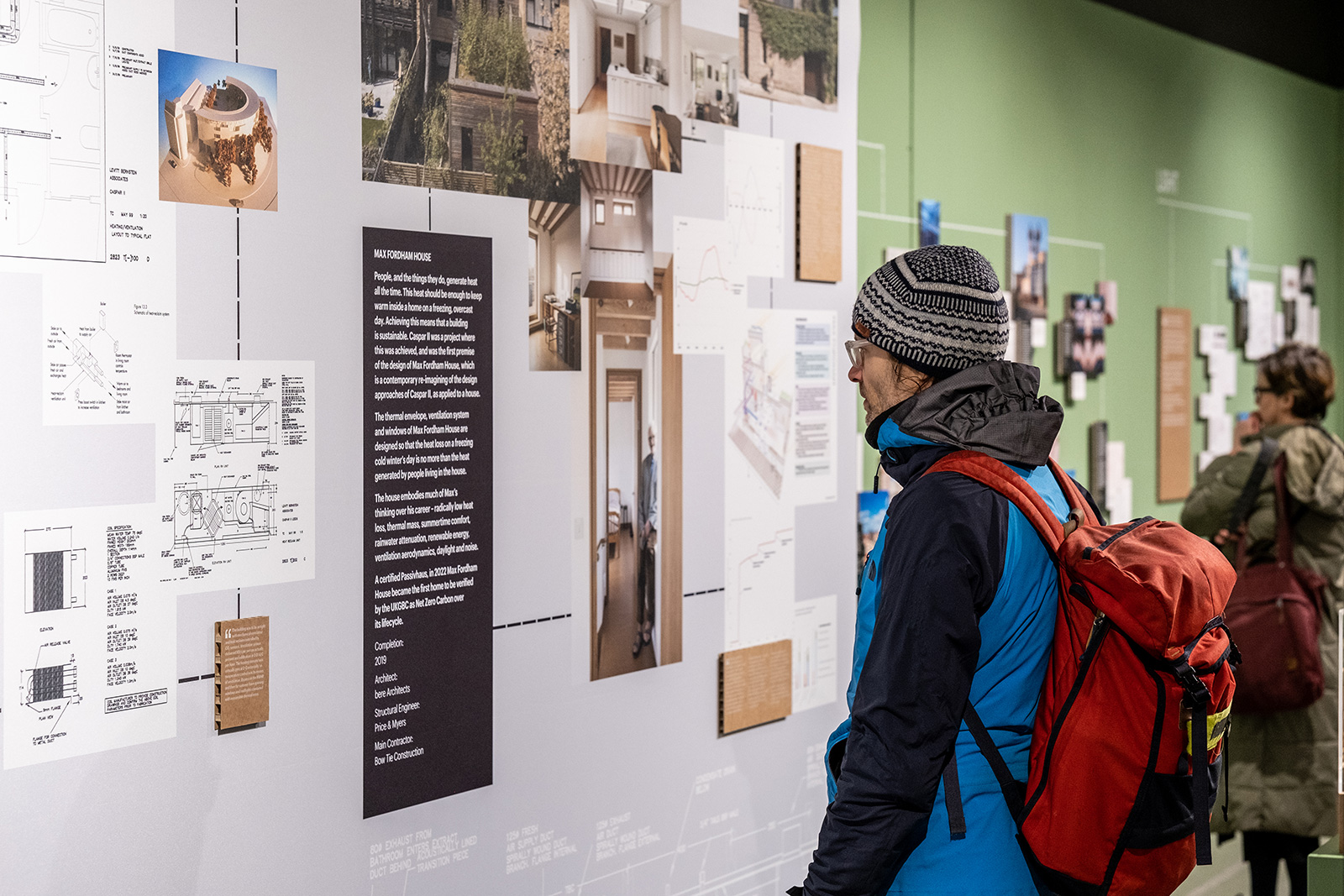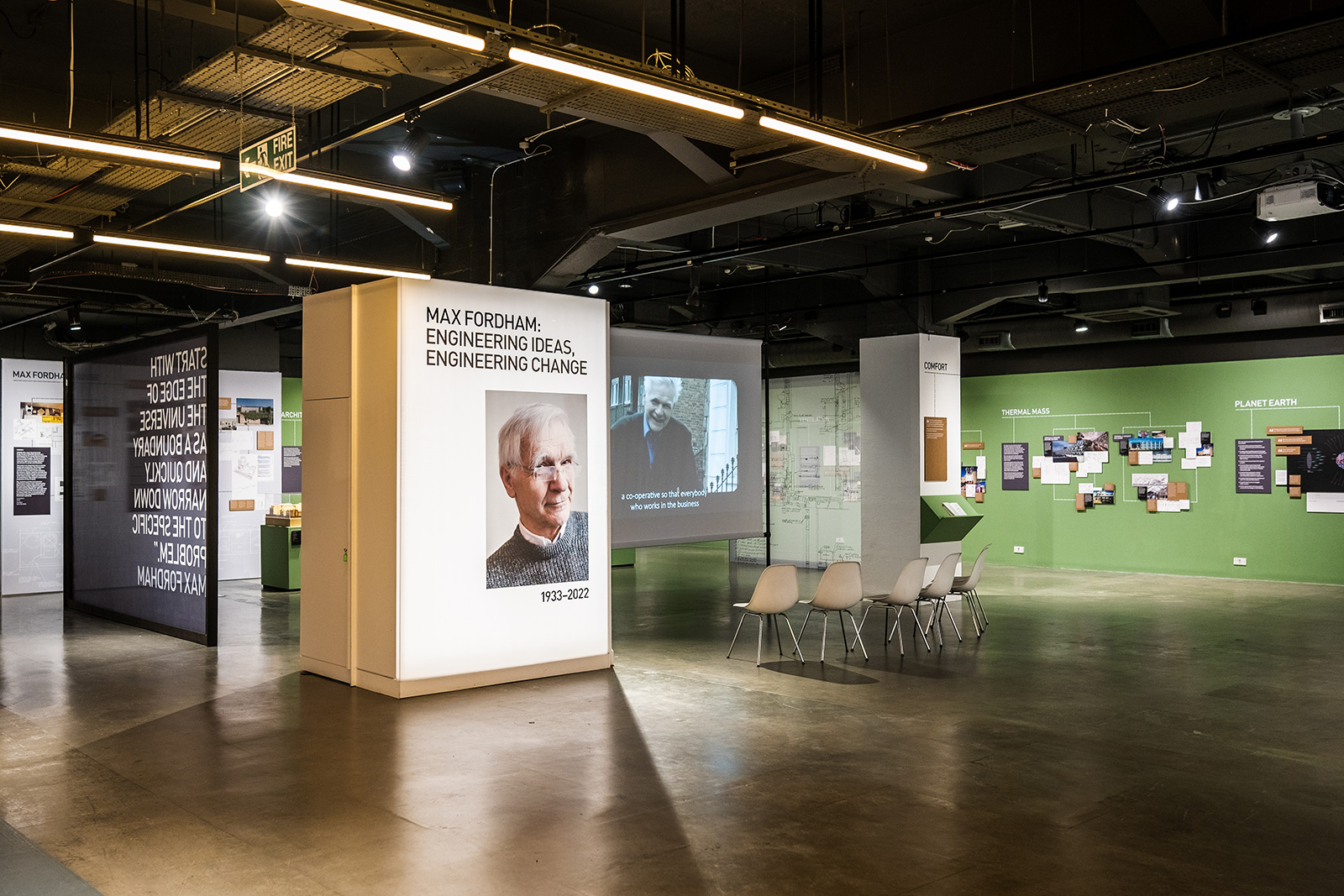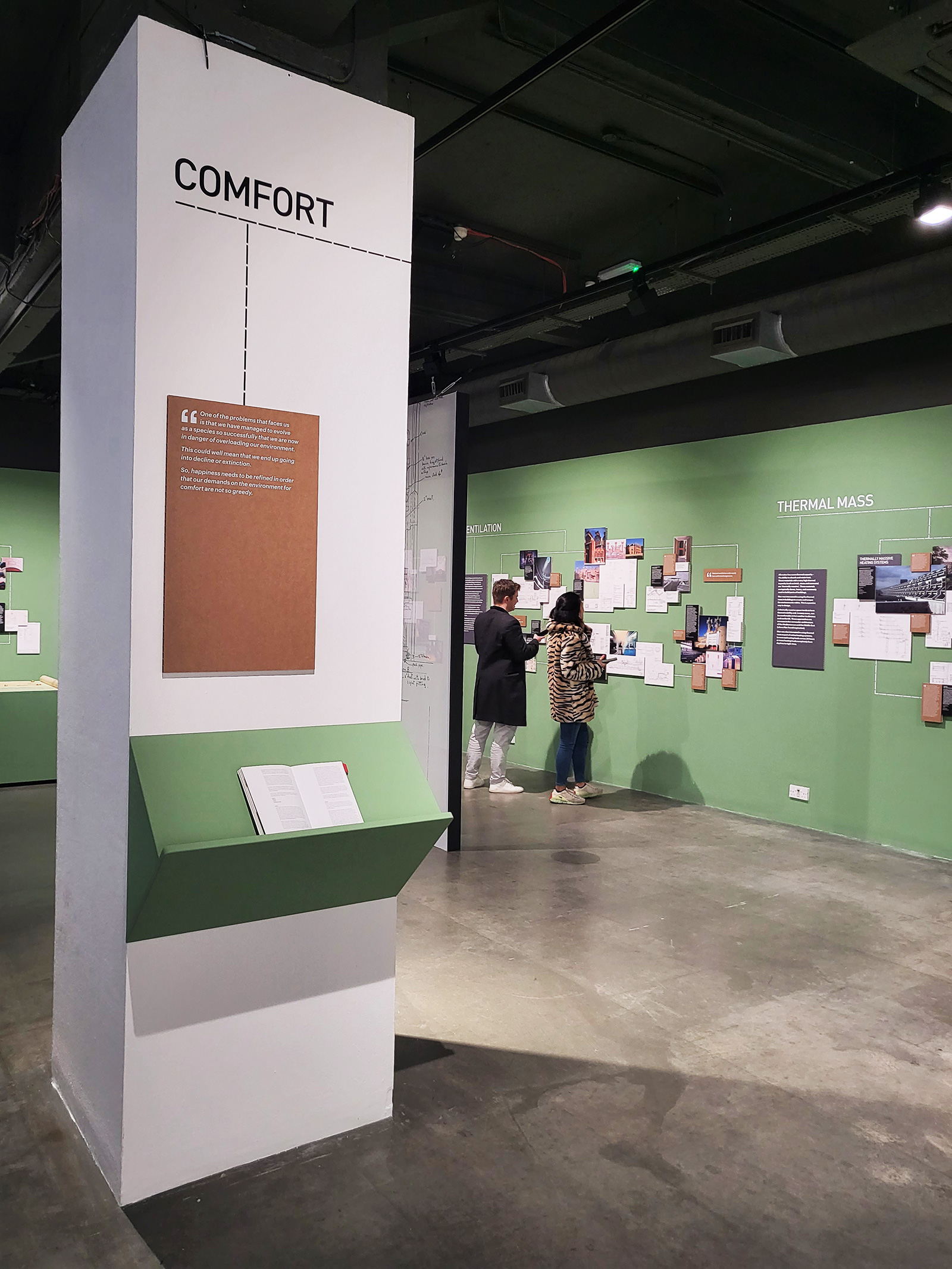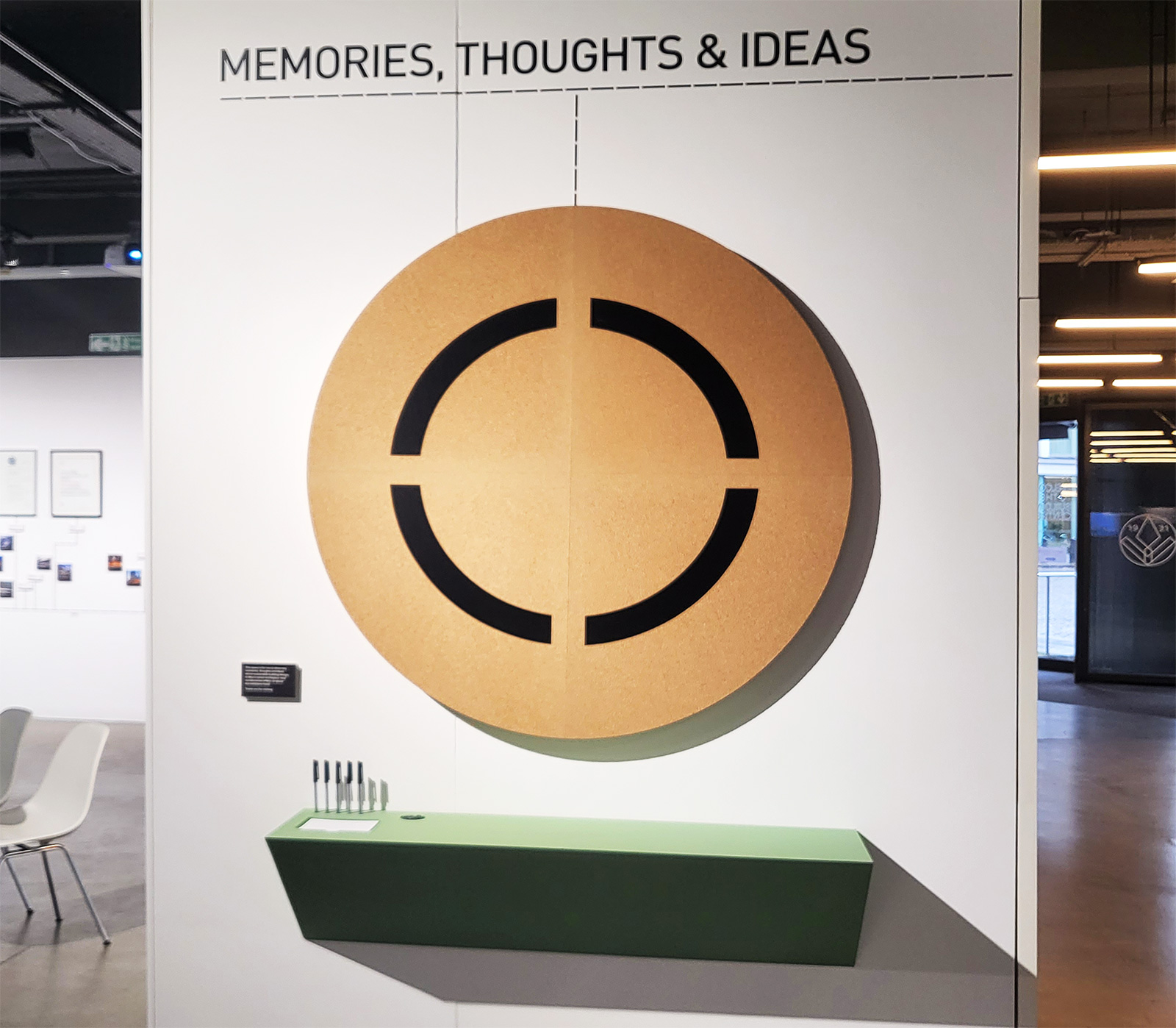 Images © Paul Vincent & IA