Make Some Noise
Wigan Museum, Wigan
Client: Wigan Council

Following the success of the gerrumonside! Rugby exhibition at Wigan Museum we were invited to tender for the design of their following exhibition, Make Some Noise.

The exhibition is a celebration of the local music scene in Wigan borough and how it has evolved over the years. Spanning back from the Jazz and Northern Soul scenes to the present day, the exhibition commemorates local legends such as George Formby, The Verve, and Buzzcocks, as well as shining a light on the current bands such as The Lathums and the Lottery Winners.

As well as undertaking the 3D design we also developed the lighting and a new audiopod product for museum environments housed in bespoke anechoic listening booths. Large format SEG lightboxes were employed to create impact and offer lighting to showcases to retain low ambient light and create atmosphere.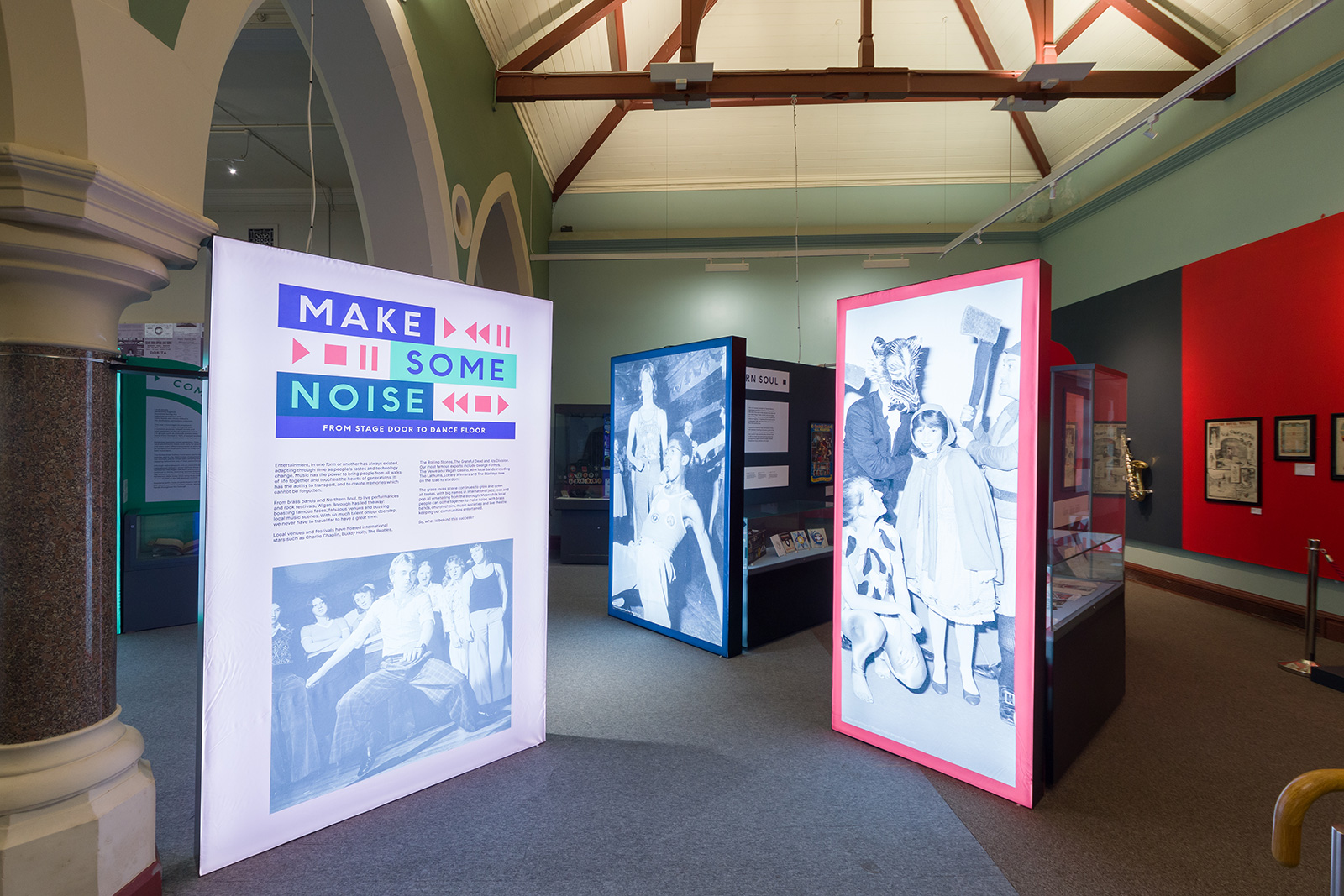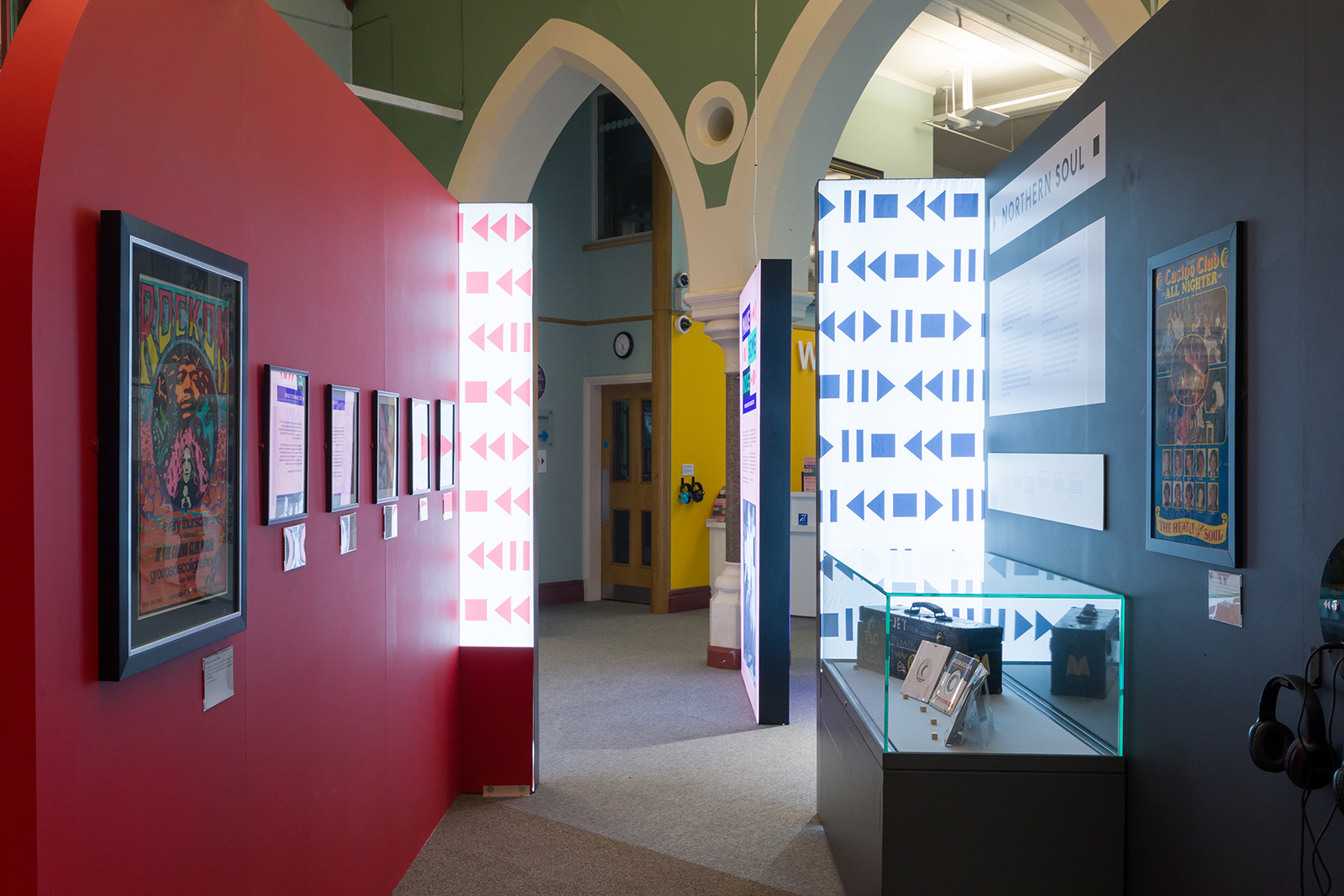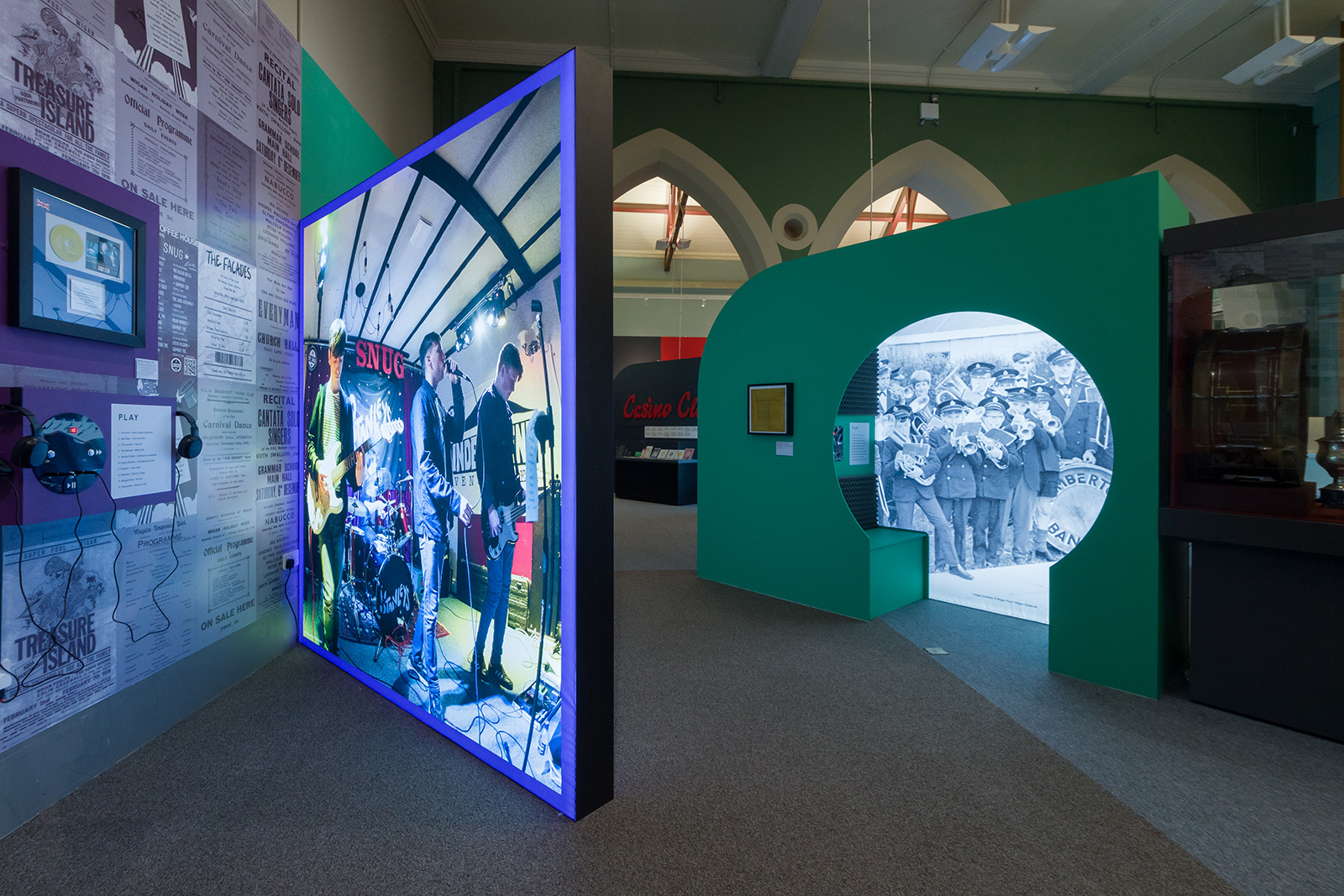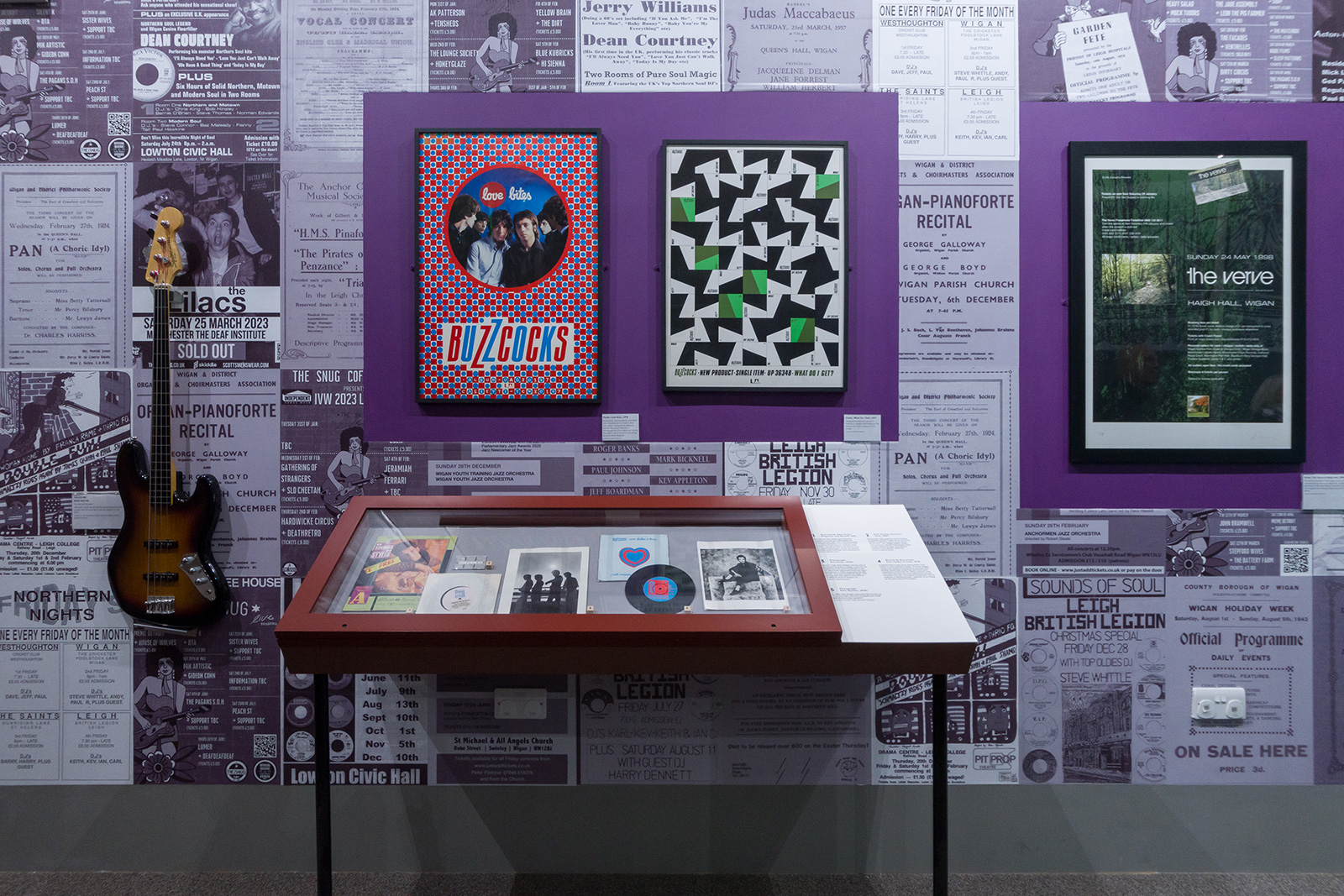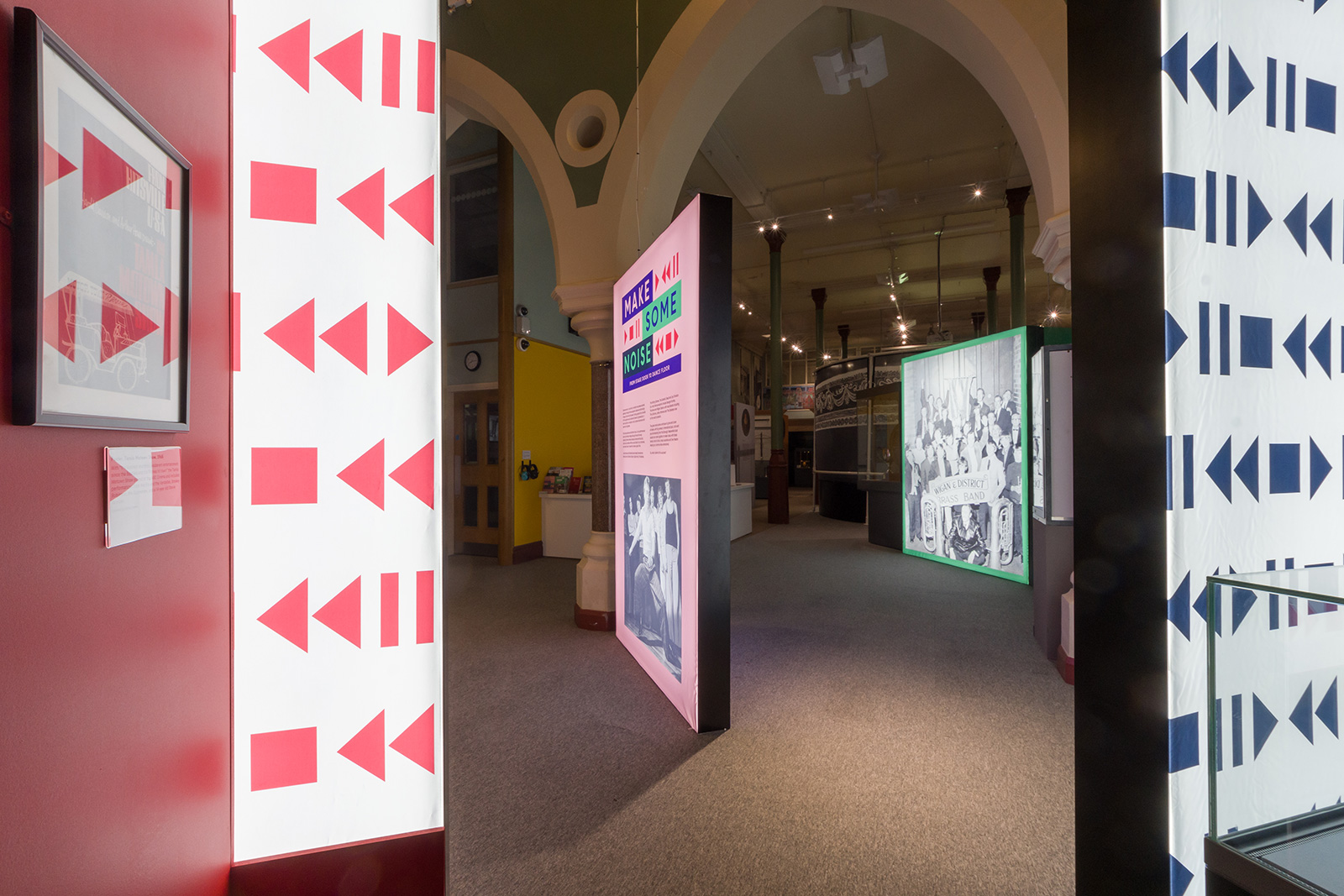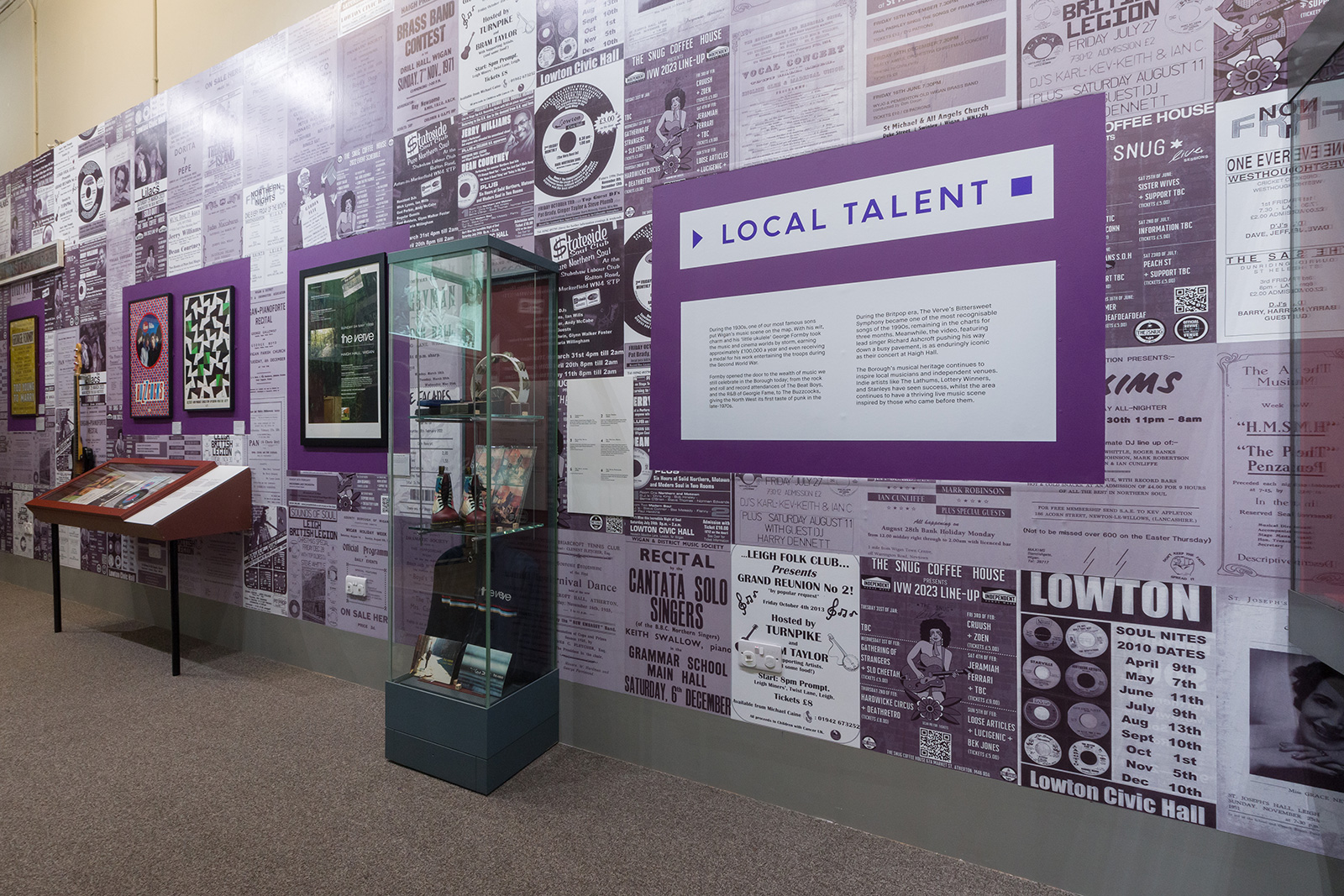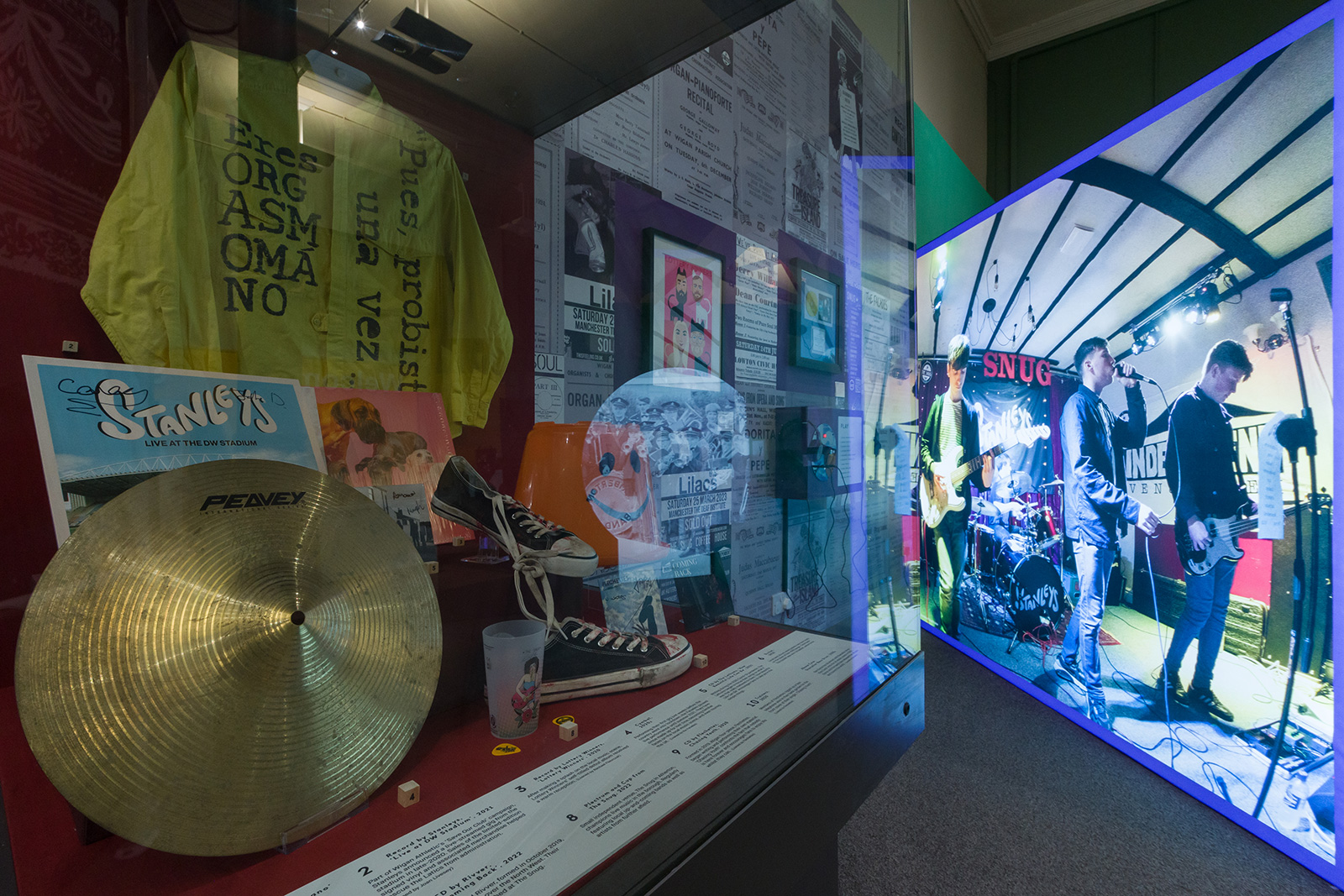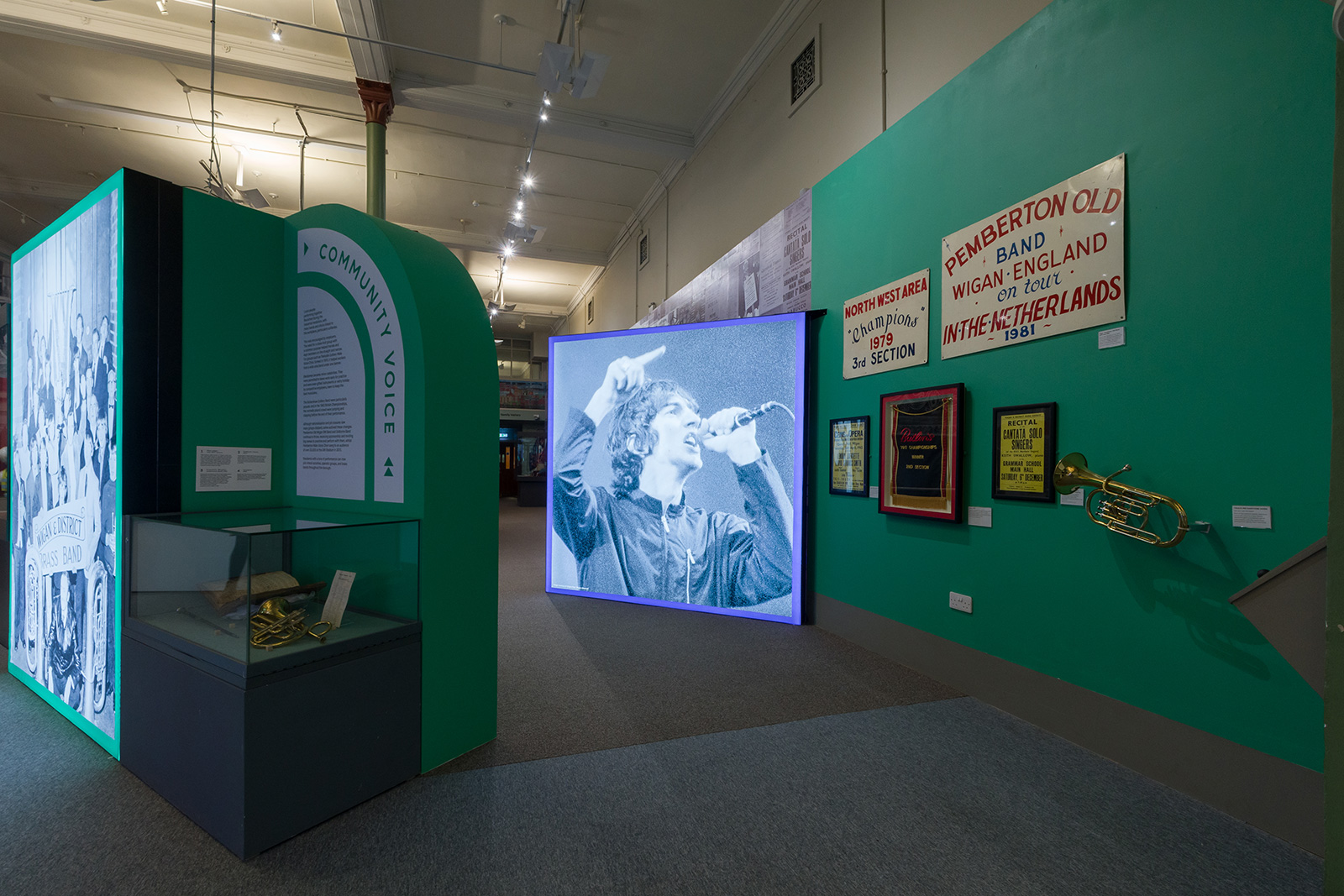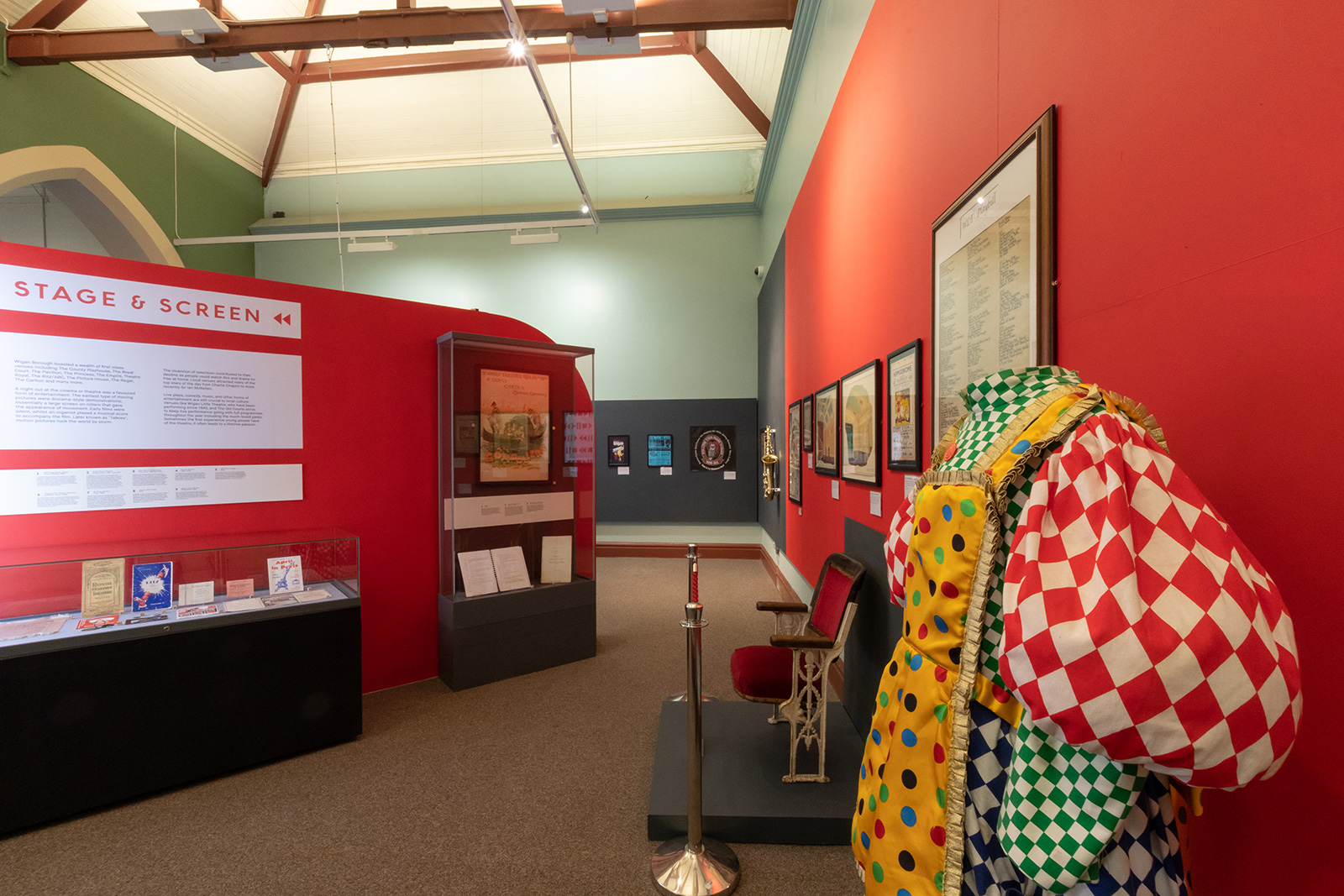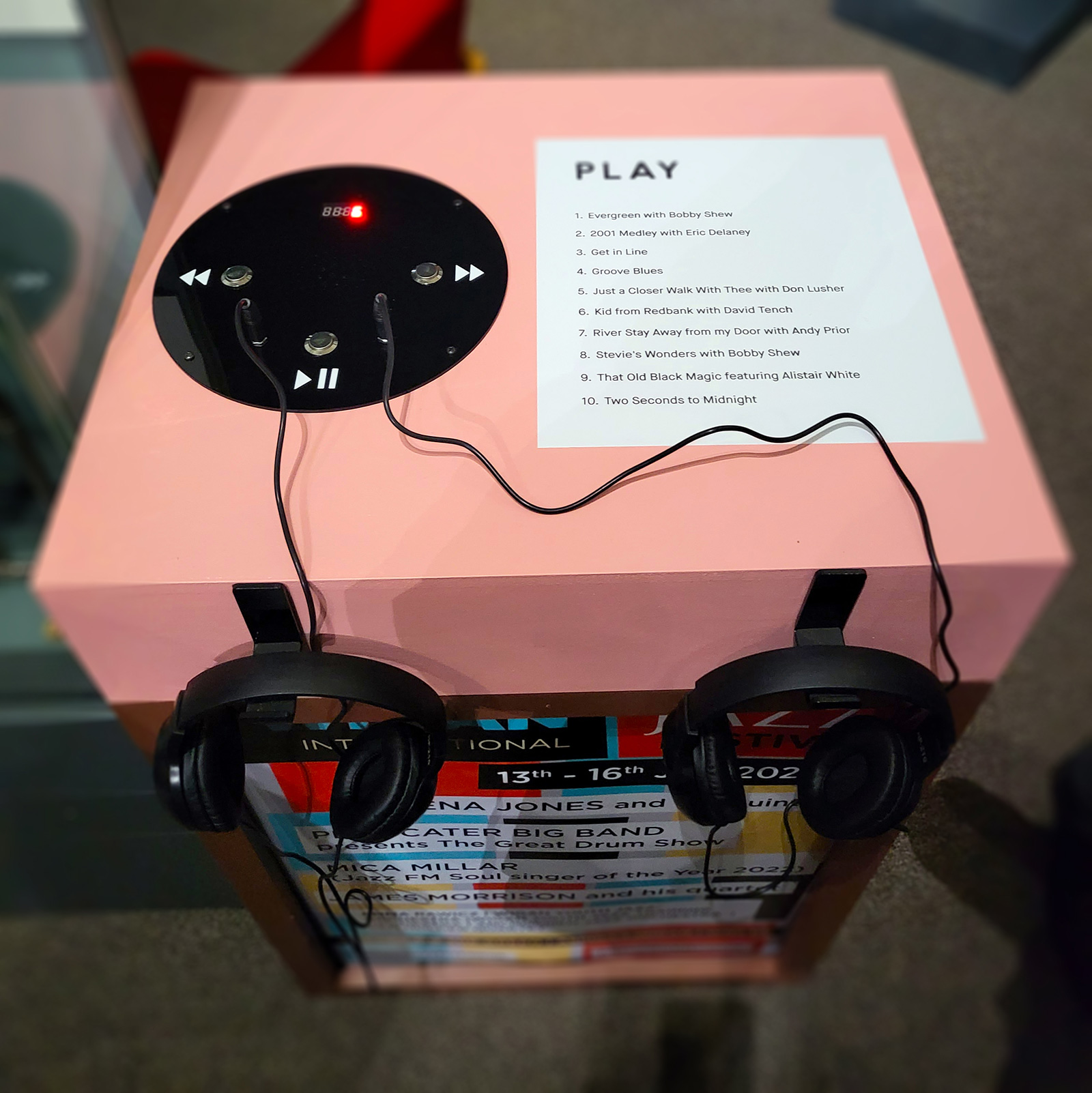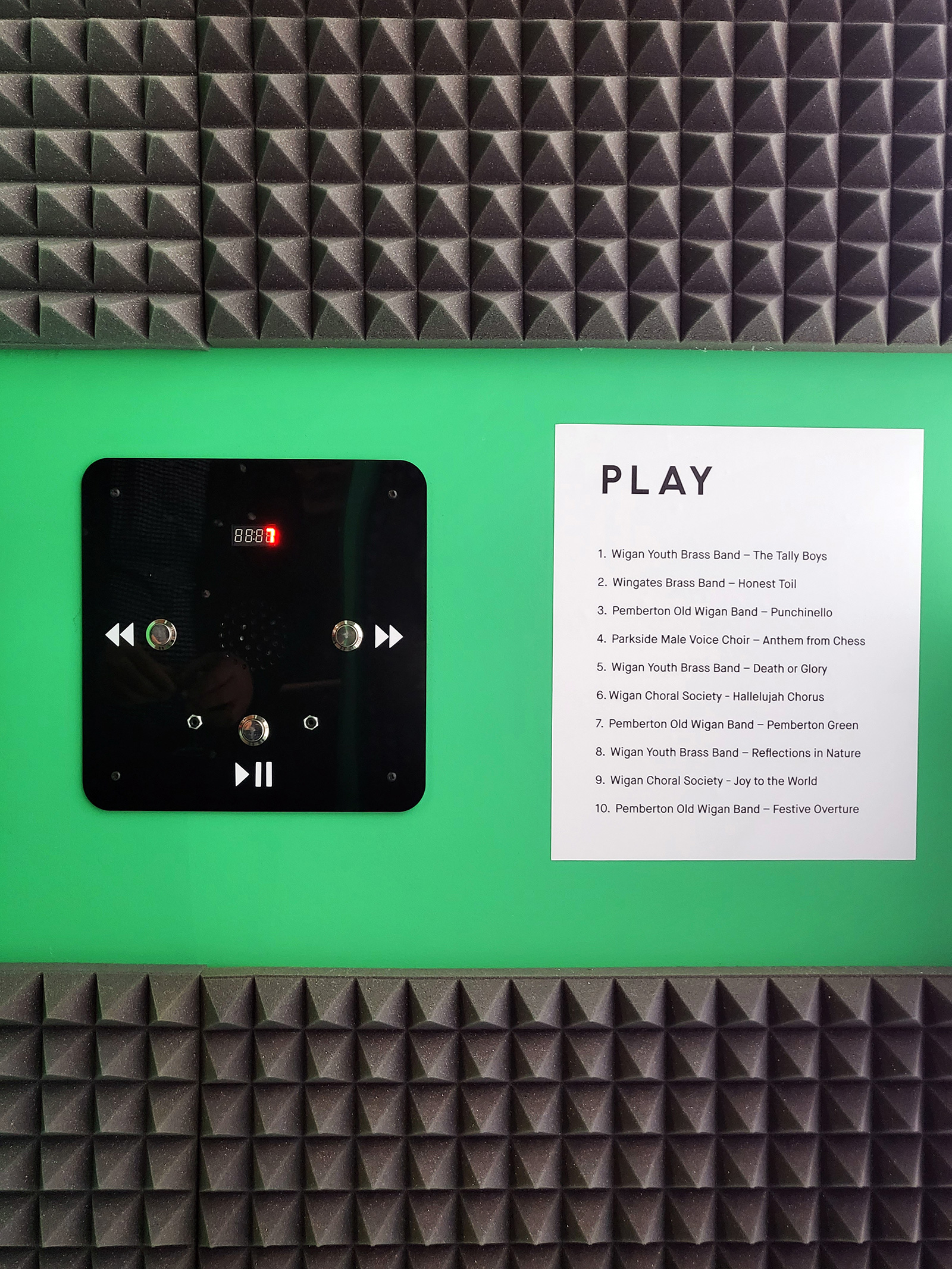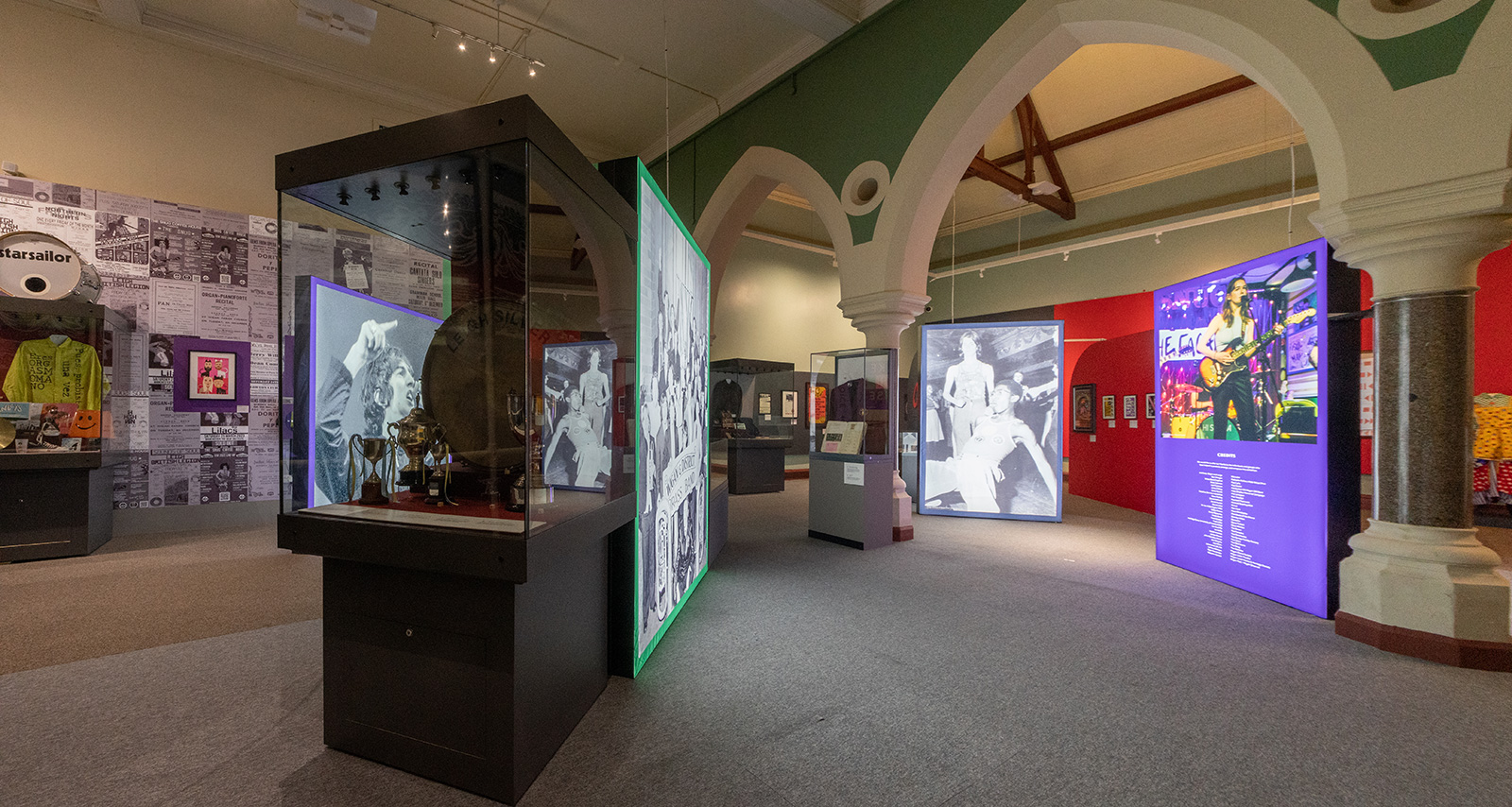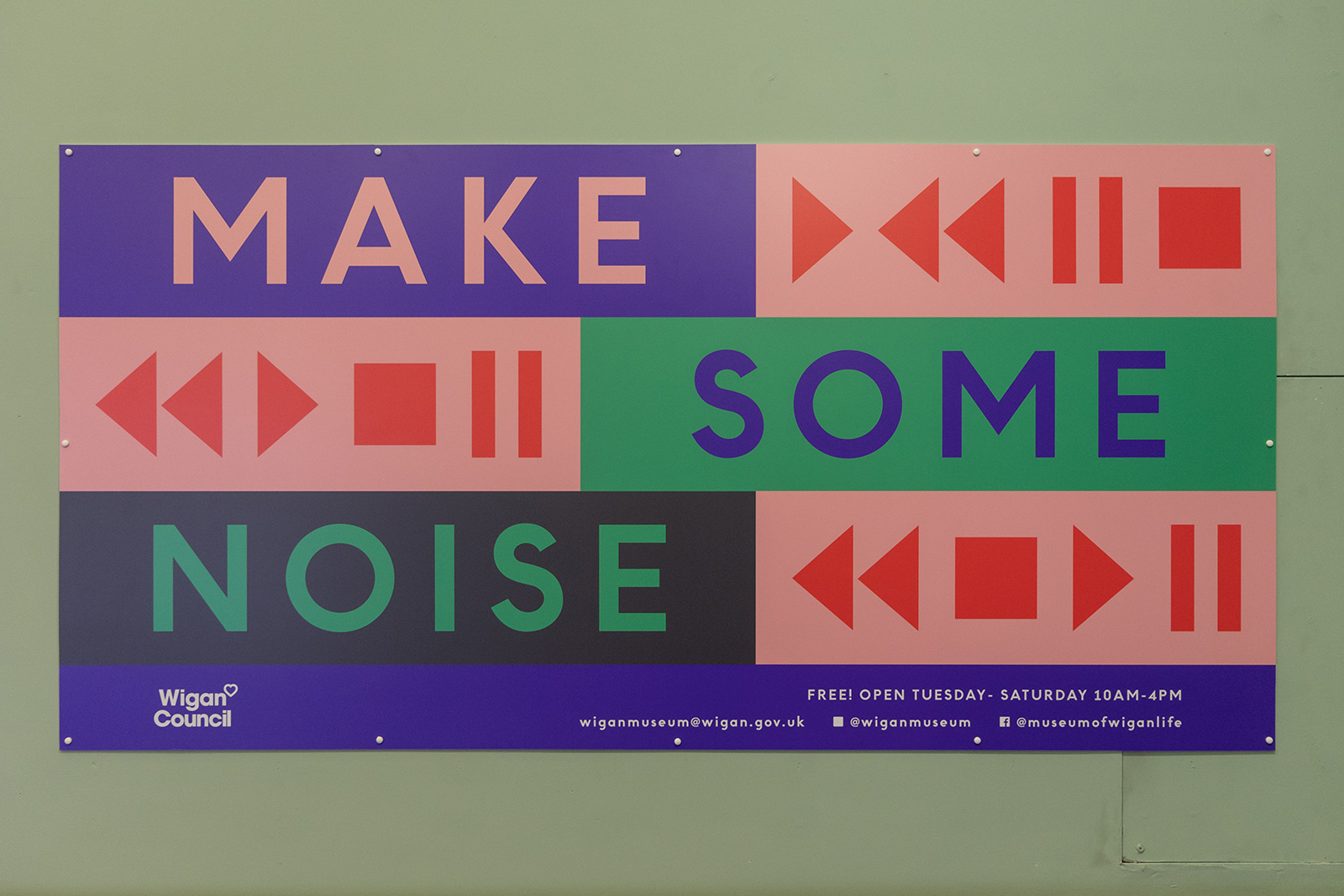 Images © Wigan Museum & IA